The
HEART 2023
Cardiology Webinar Program
is designed for anyone who wants to update their scientific knowledge and get tips for their daily practice with the help of leading experts. Acquire knowledge in the comfort of your workplace or your home ... pedagogical training adapted to your busy schedule! Case-based and interactive sessions, allow participants to submit questions to the panel. The webinar focuses on the clinical case scenario and, multiple-choice questions (MCQs) are available throughout the live stream to engage the interaction and validate the learning gained.
The

goal of the

HEART 2023

webinar

is to accumulate and create unfathomable relationships with researchers and affiliations.

Cardiology webinar

researchers will join all instructors, researchers, and cardiologists to review heart disease remediation strategy, electrocardiography, cardiology educators, researchers, heart failure graduates, nuclear cardiology, business under one solitary roof.

We want to give a change and flow tuning that will keep support experts close to each other on issues that concern the desire, research, and treatment of cardiovascular pollution. With the change of lifestyle of our modern society, cardiovascular disease has become very common and is one of the biggest challenges of our modern society. According to a report published by the World Health Organization, among all other diseases, cardiovascular disorders cause the highest number of deaths in the world. A total mortality rate of 35% is due to

cardiovascular diseases

alone. Hence the need for such a webinar where stimulating research discussions can be initiated and a solution to heart disease can be found.
The webinars are for someone who needs to continue their clinical training without traveling. They are smart administrations that provide case-based introductions, online surveys, and live discussions with key assessment pioneers that incorporate supportive advice for routine clinical practice.
Are you ready to join the webinar sessions with the experts? Join and be benefited!!
For detailed sessions information,
click here
Contact through Whatsapp at
+1 (929) 224 5068
Past Webinar Presentation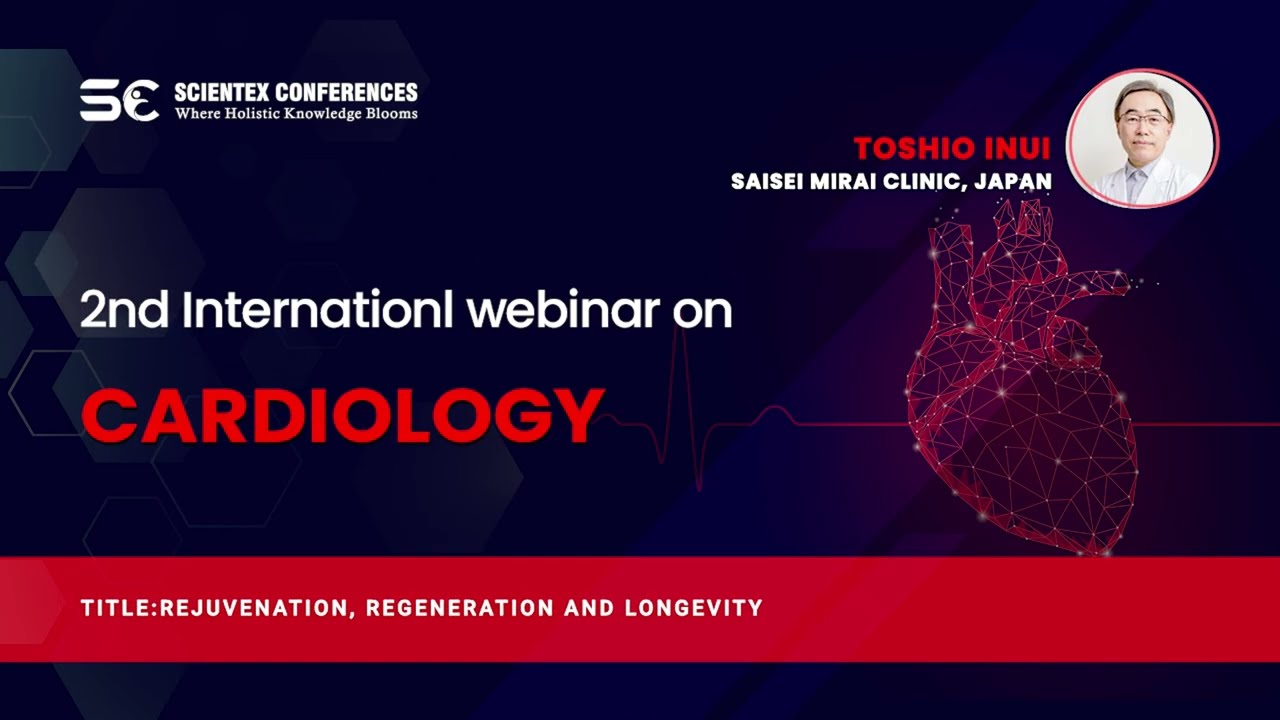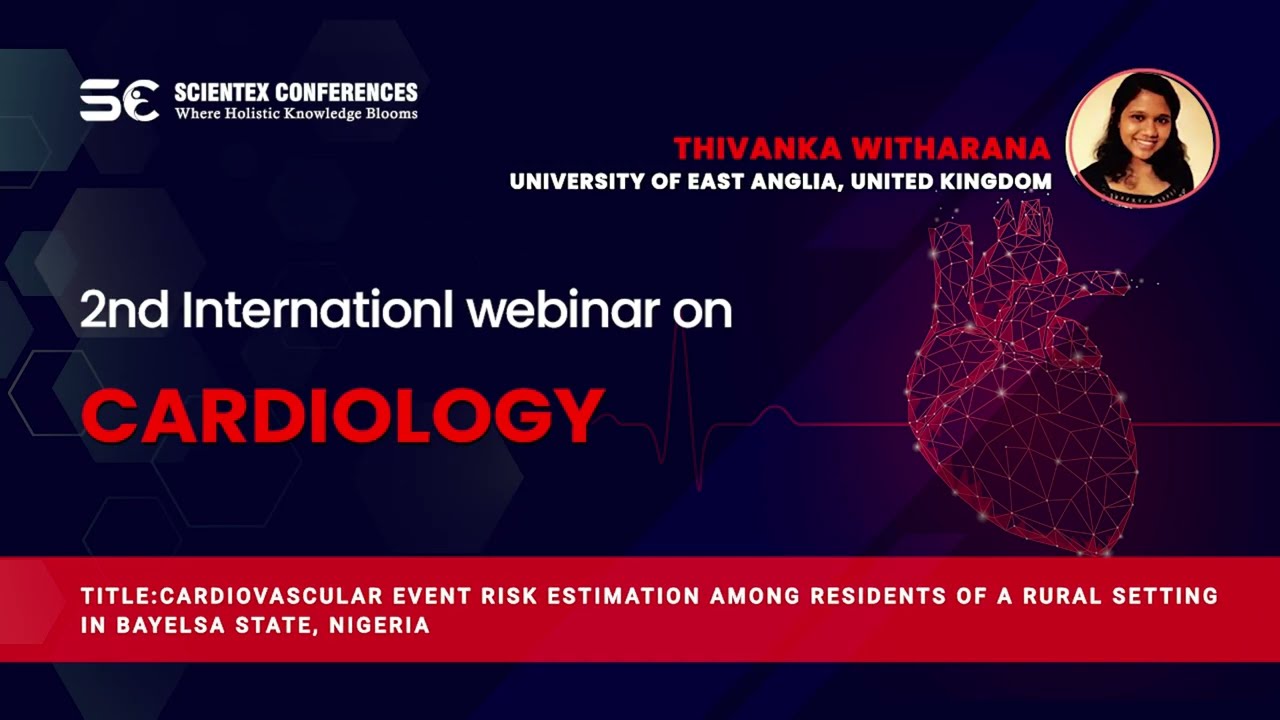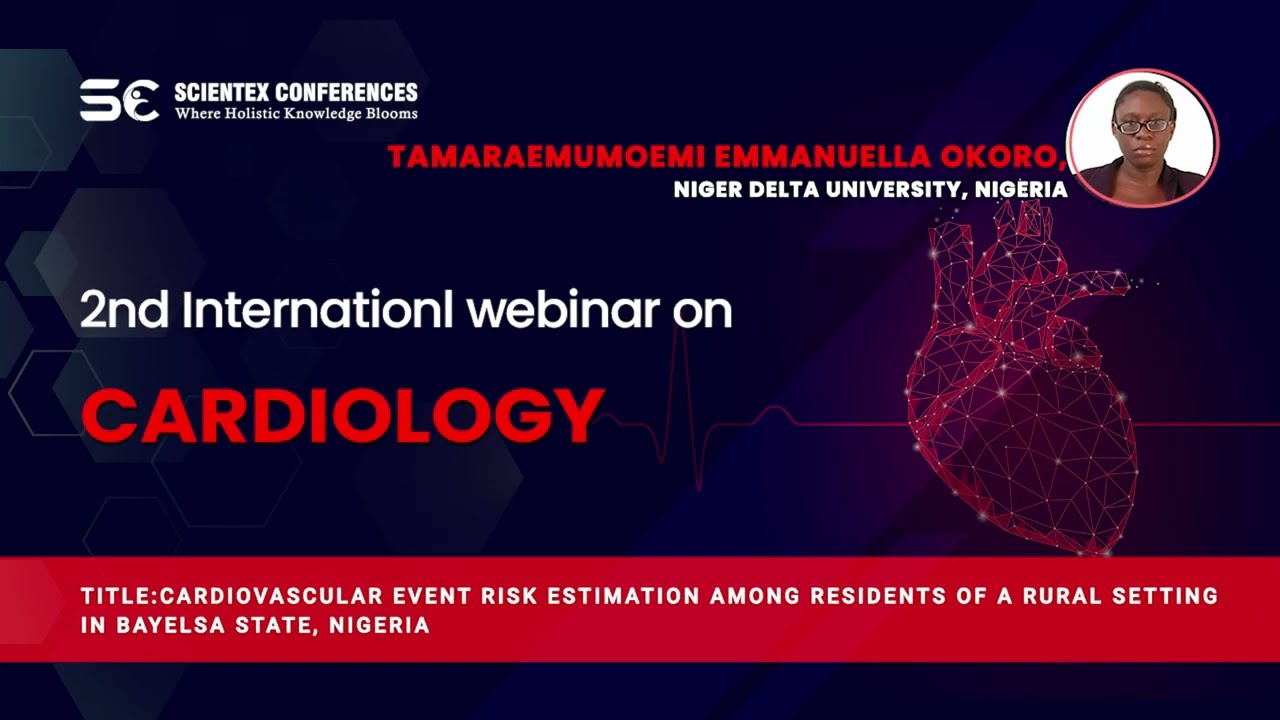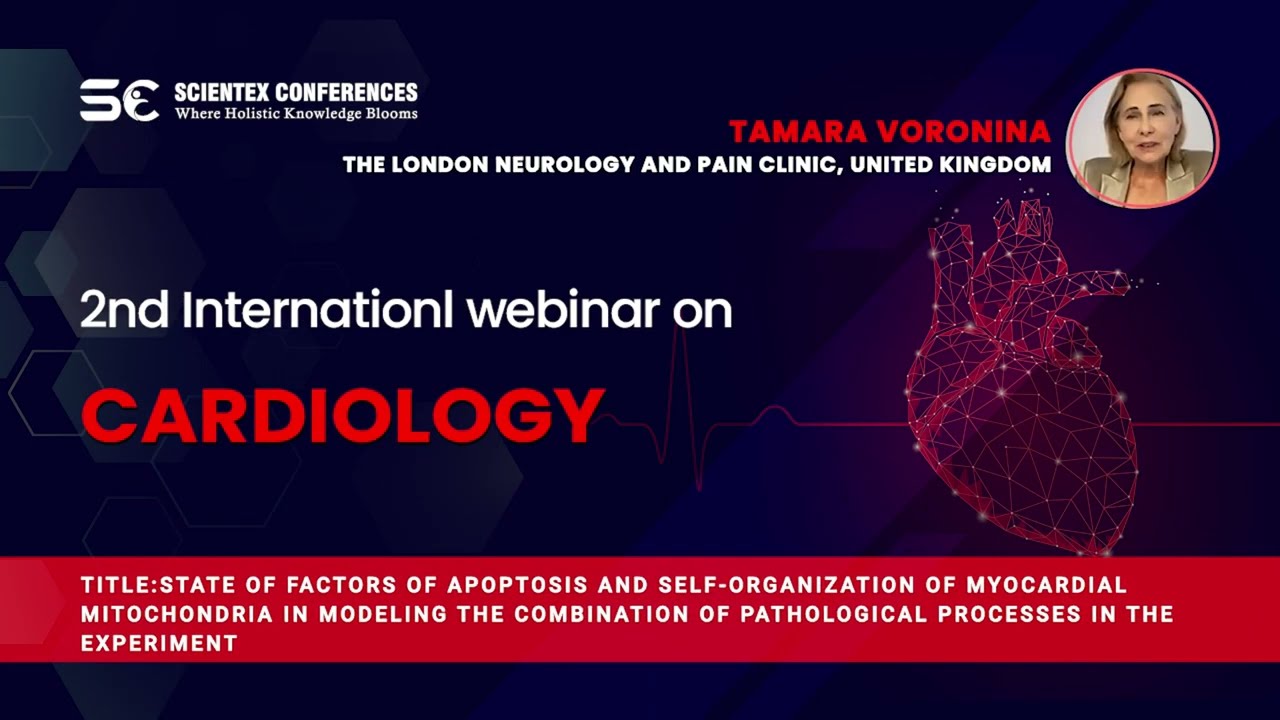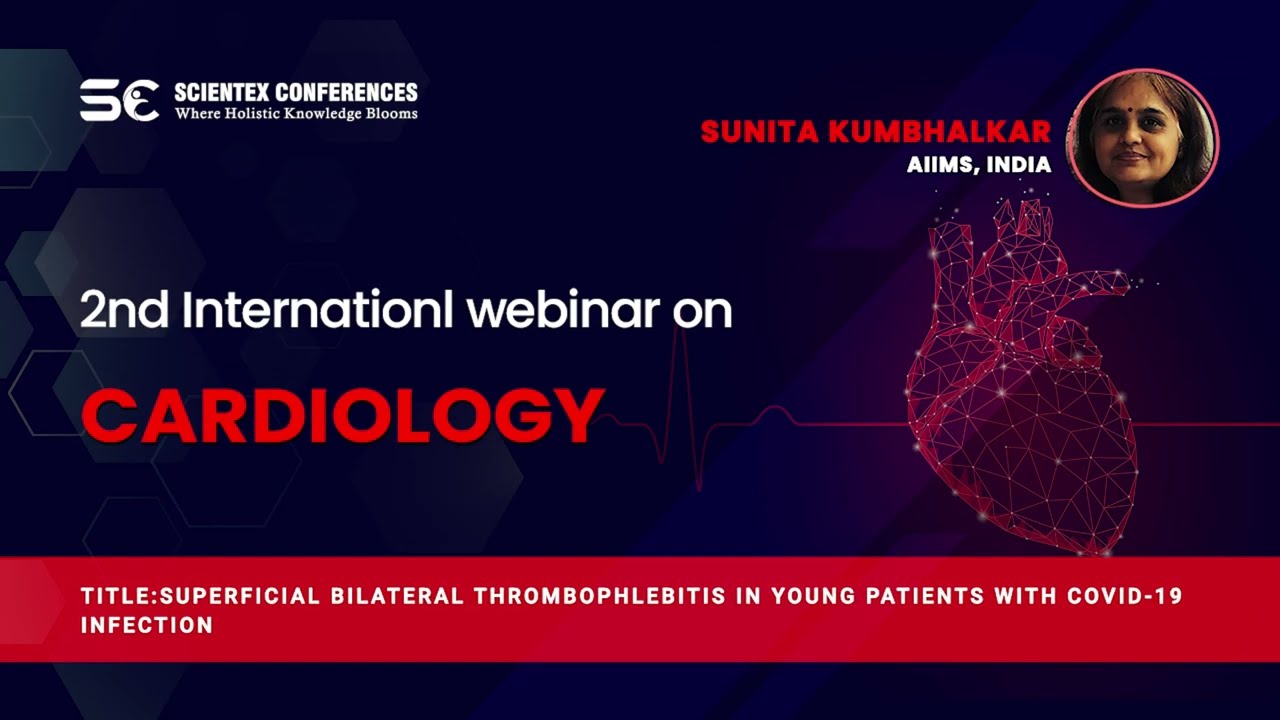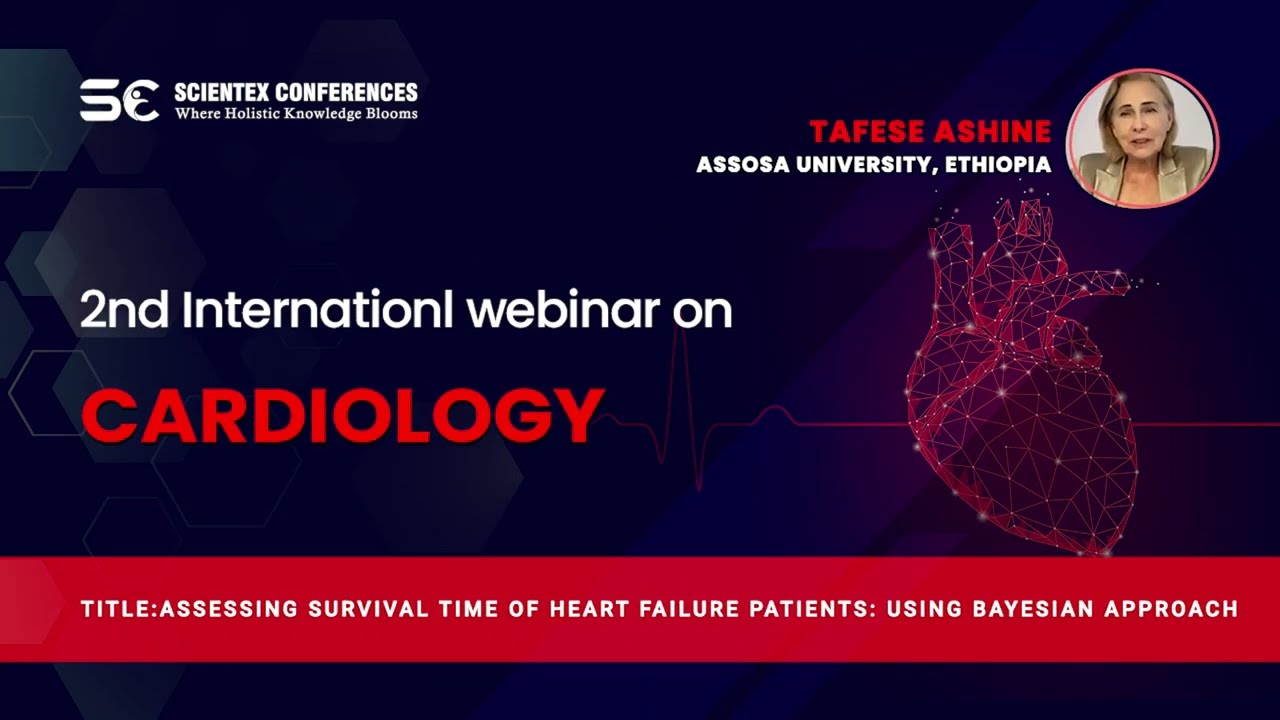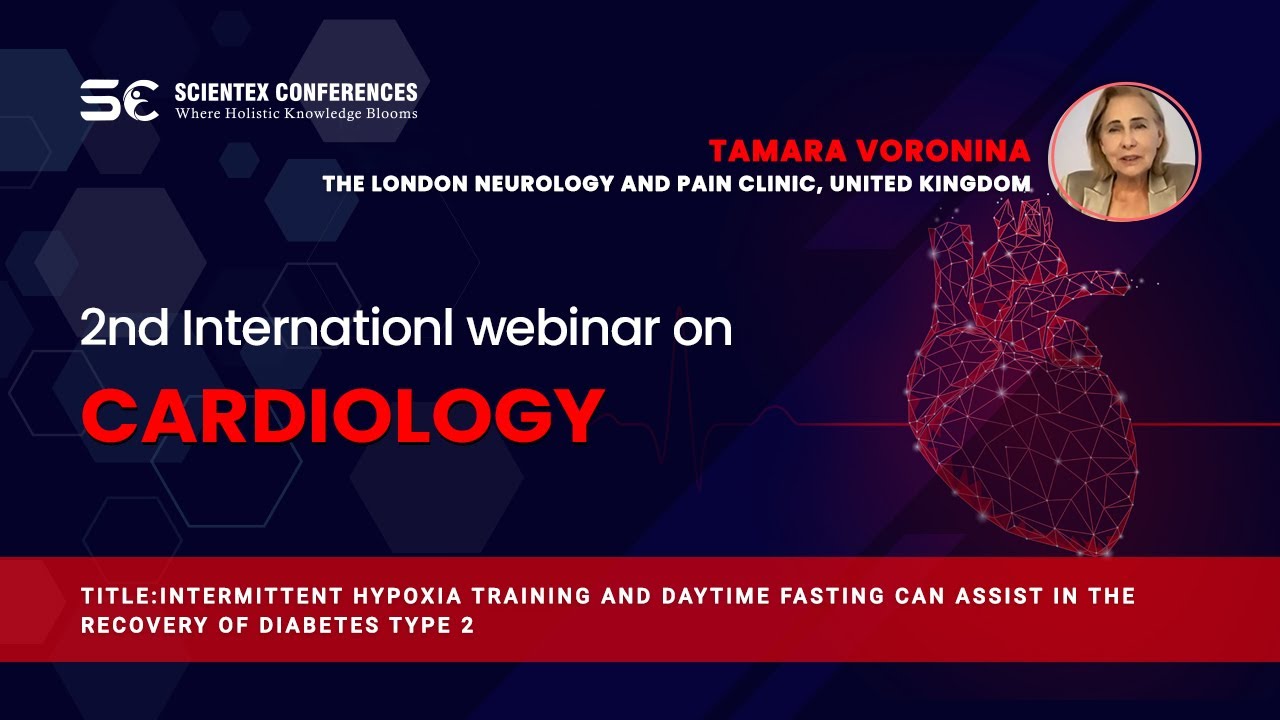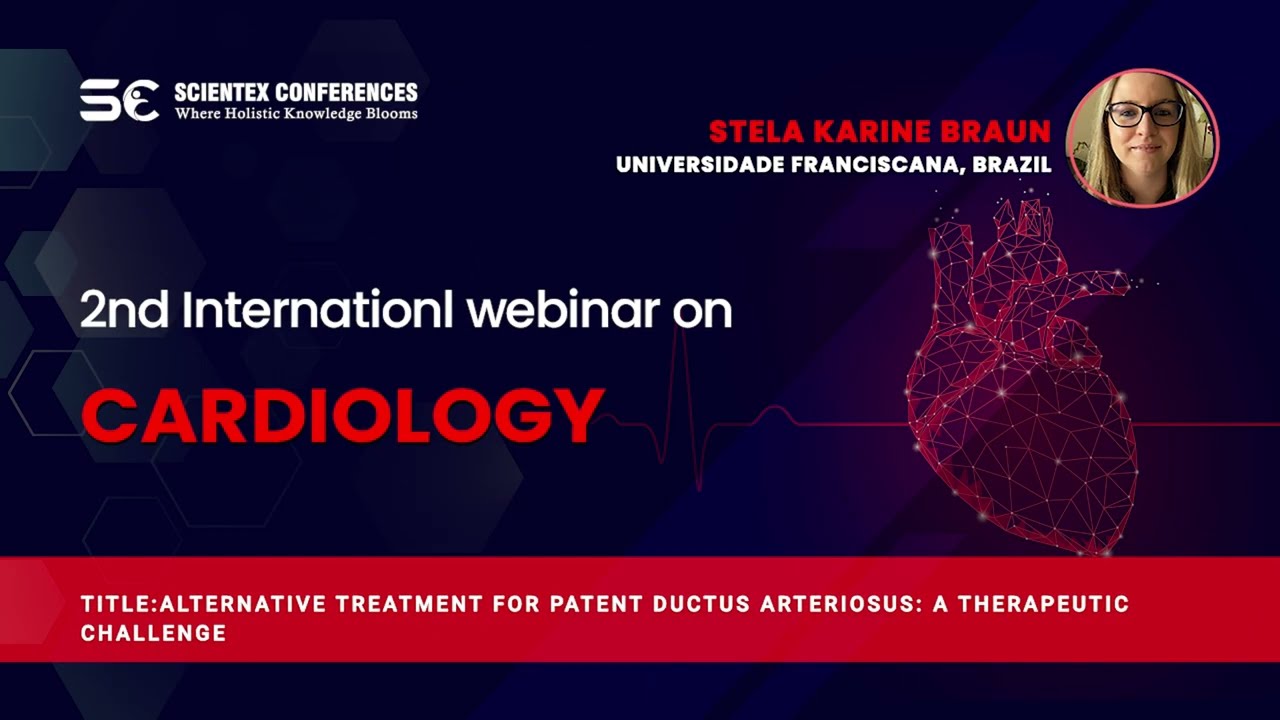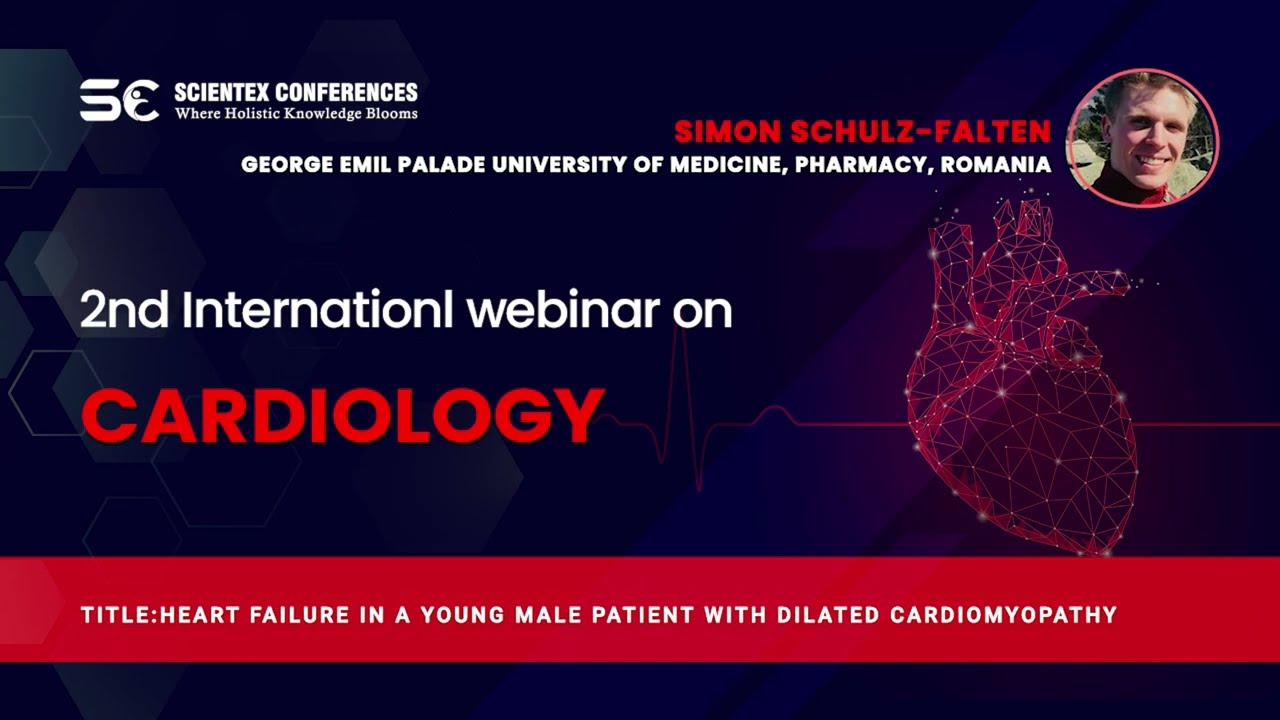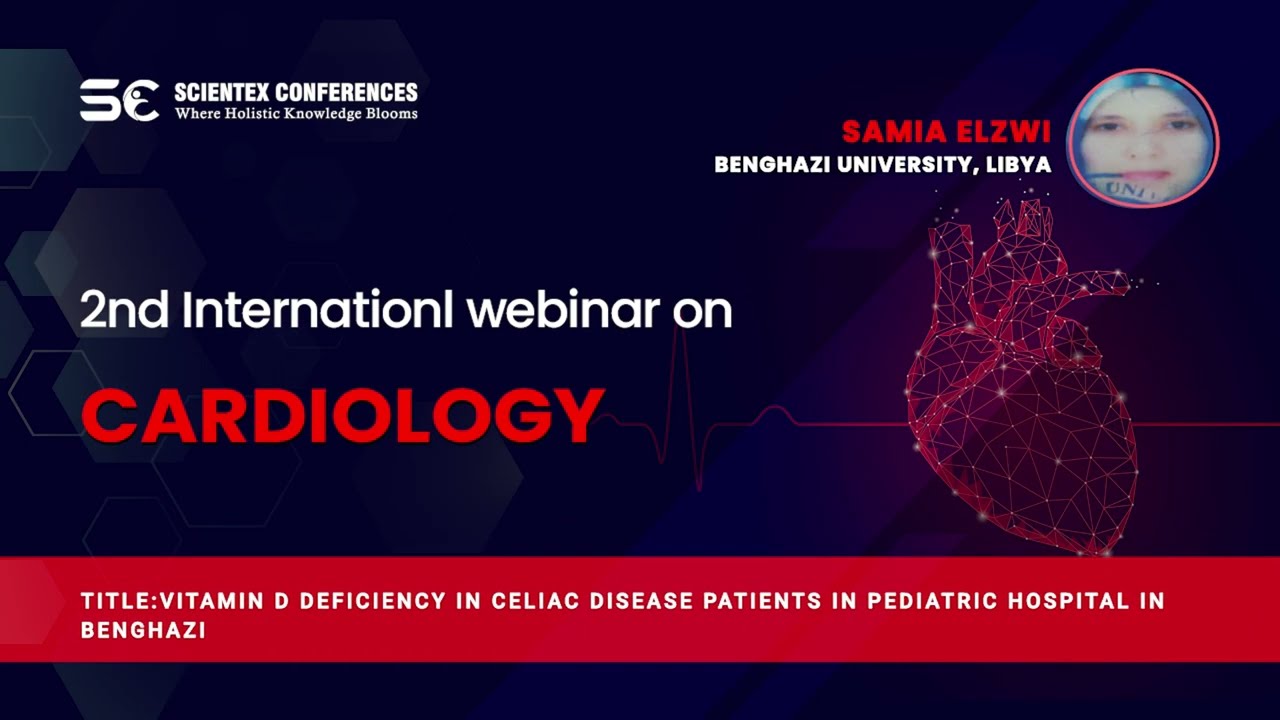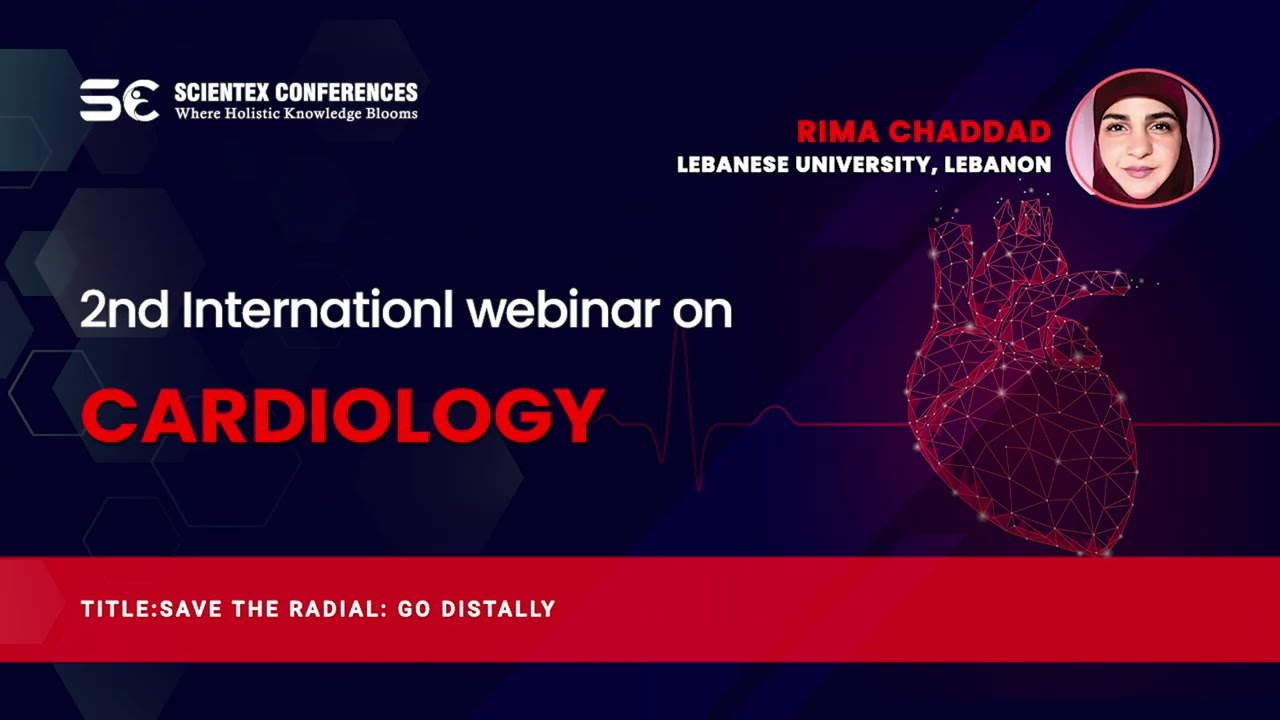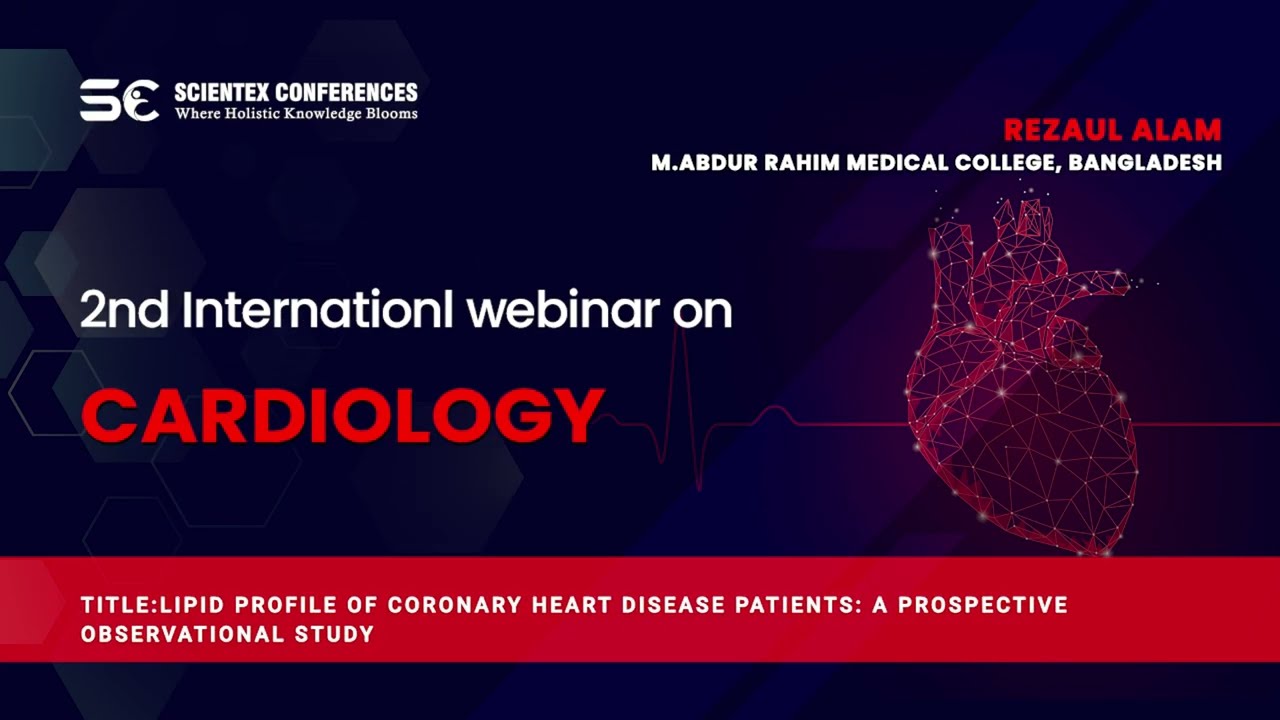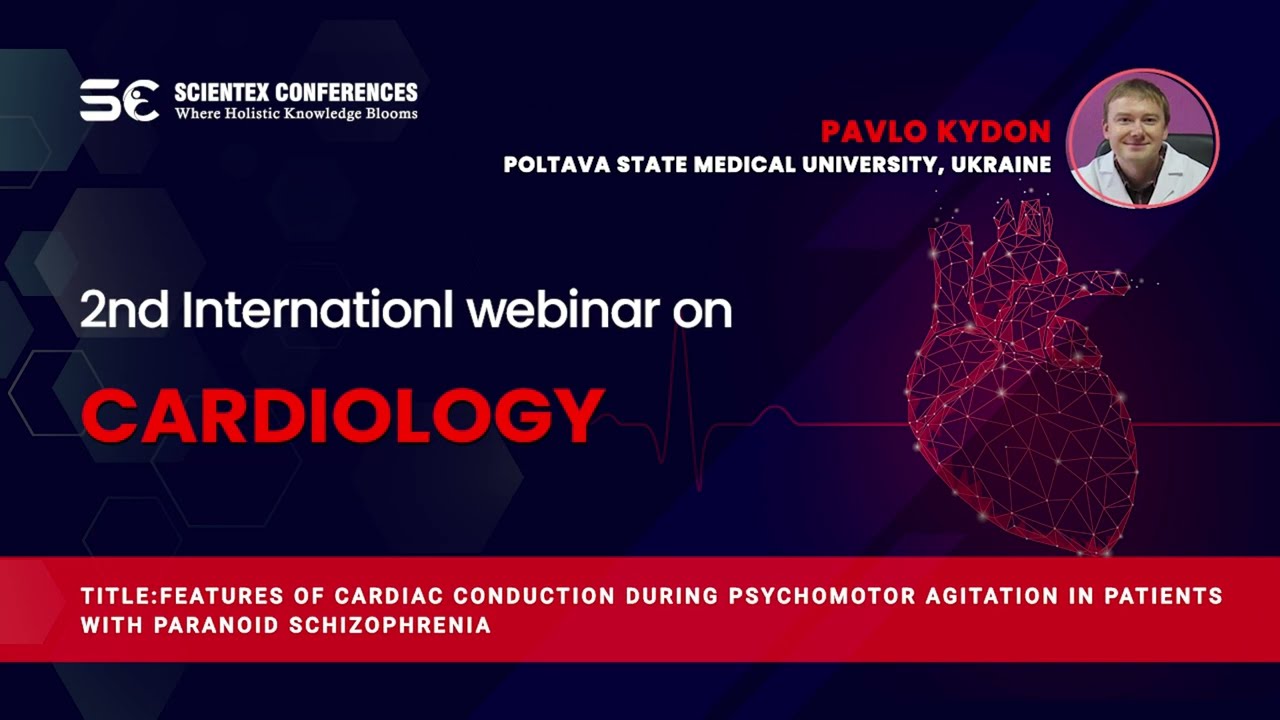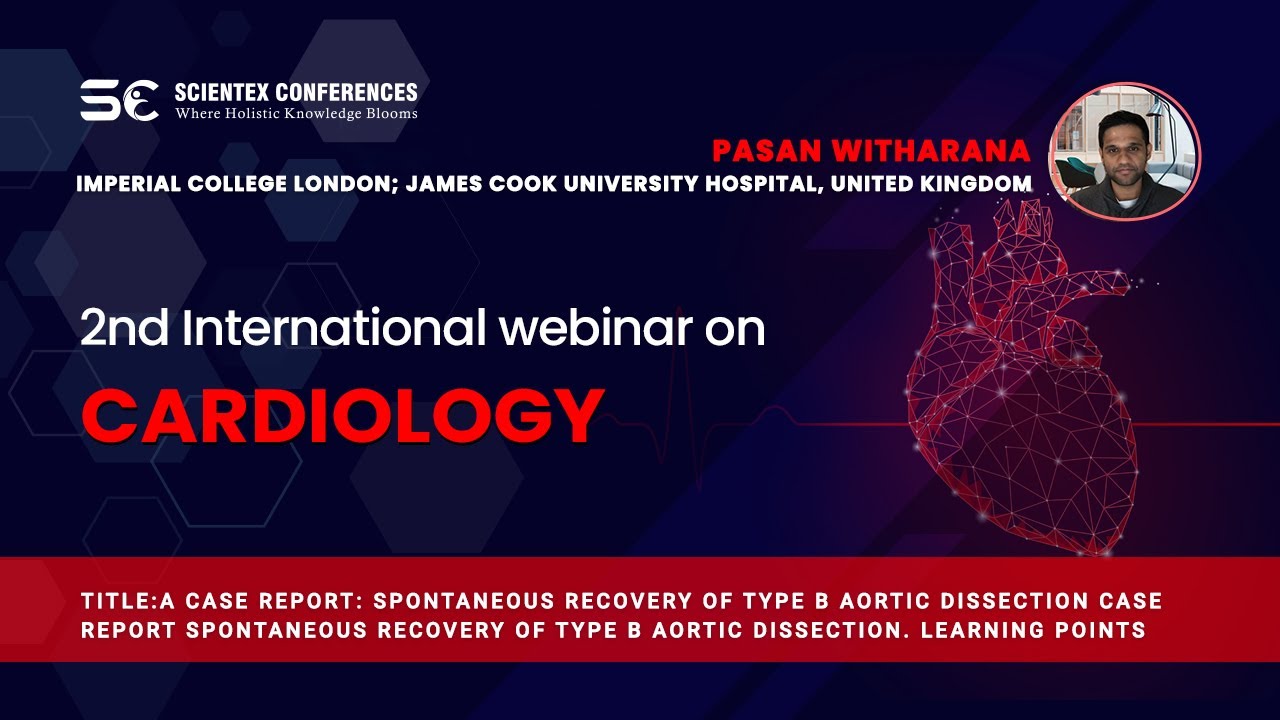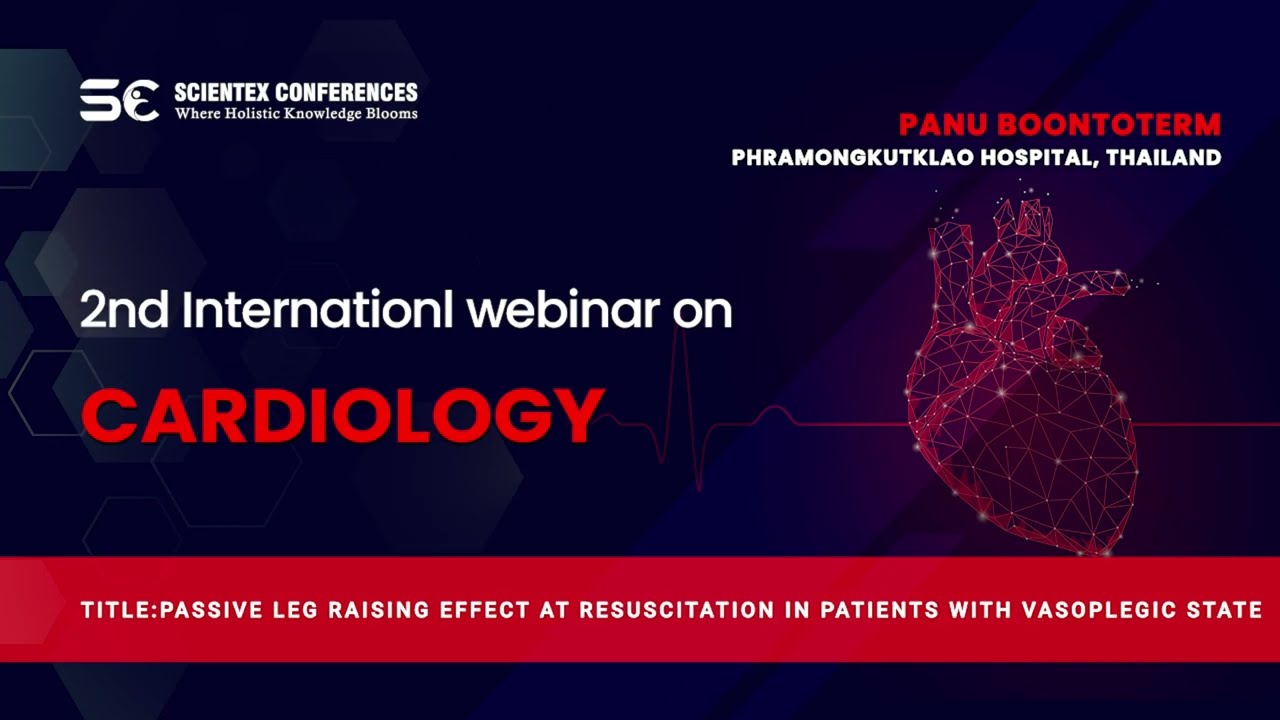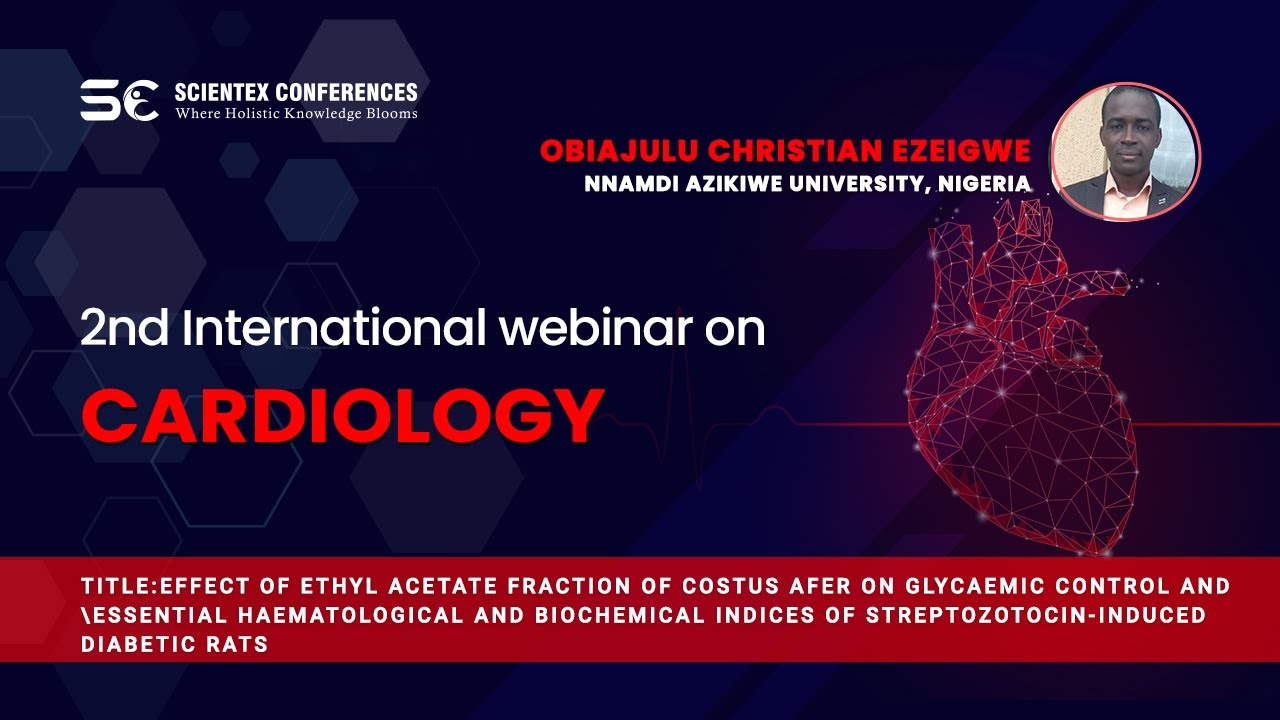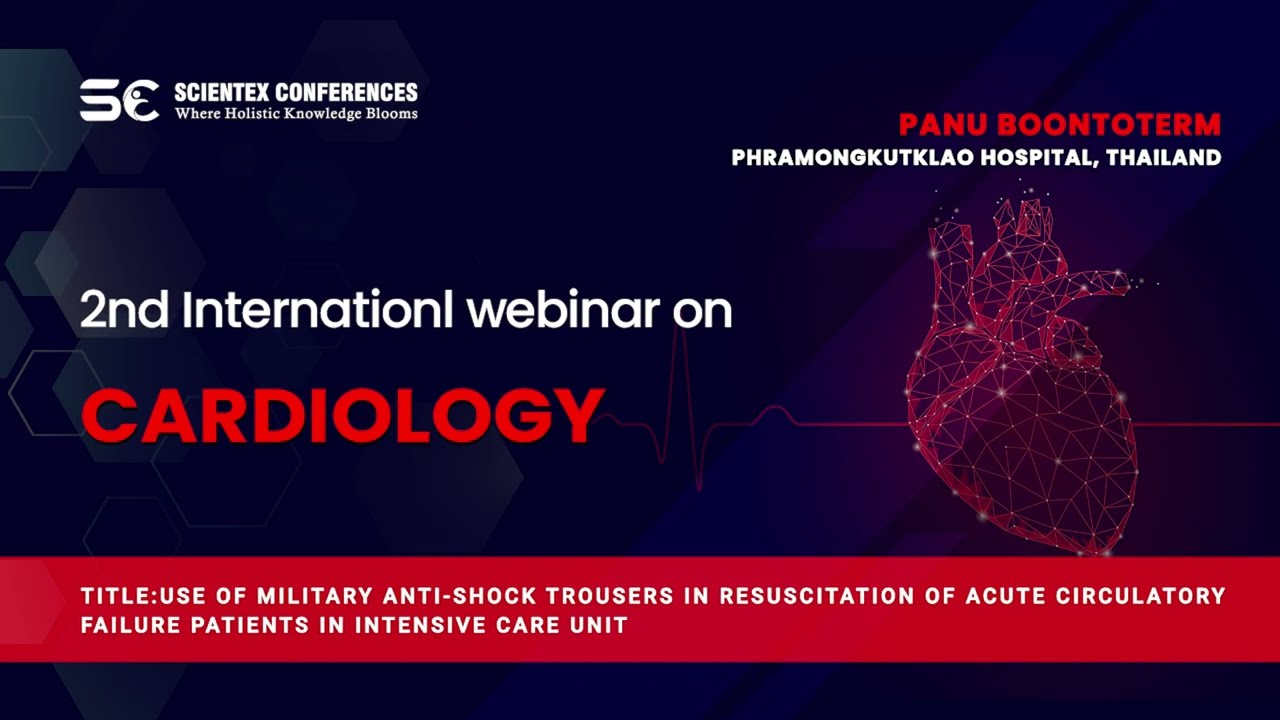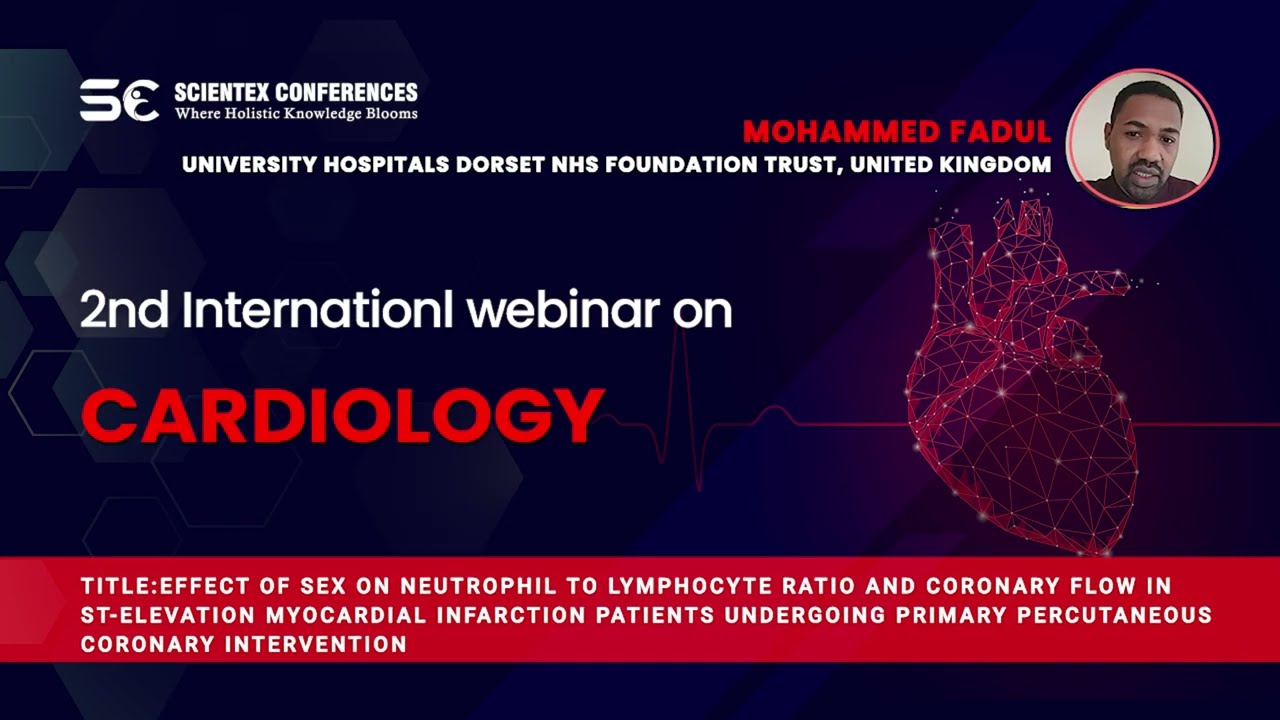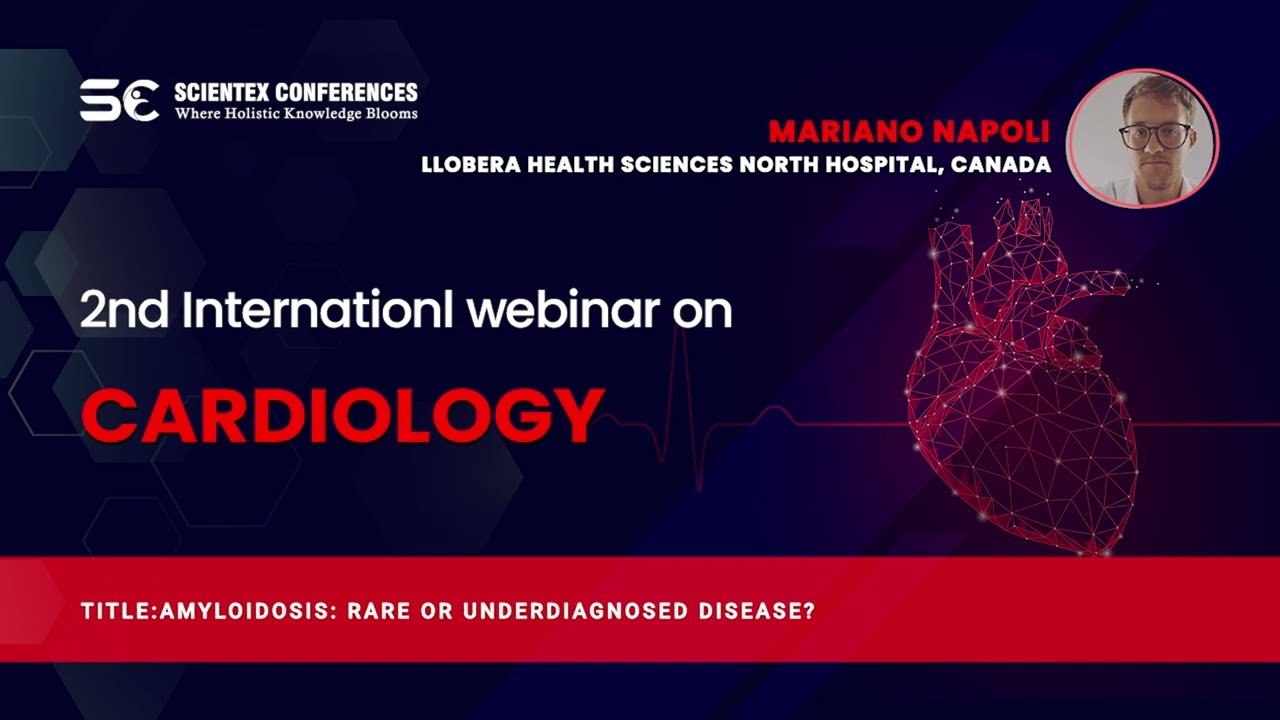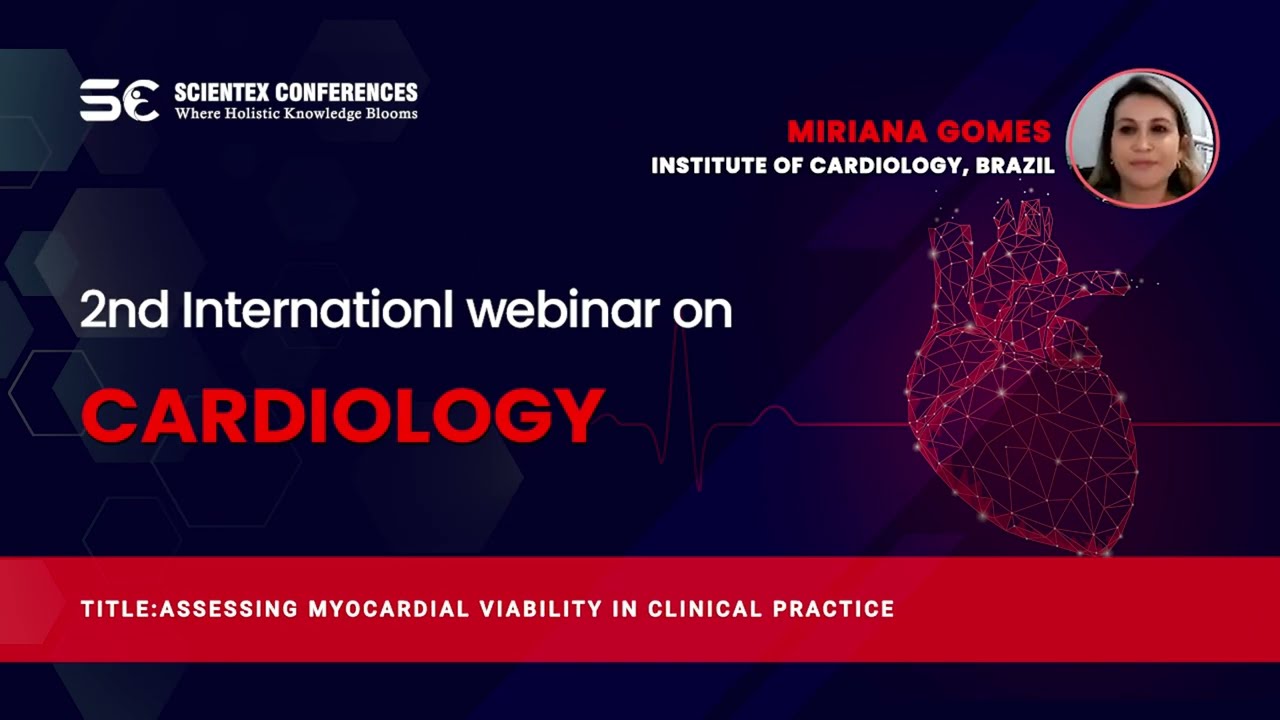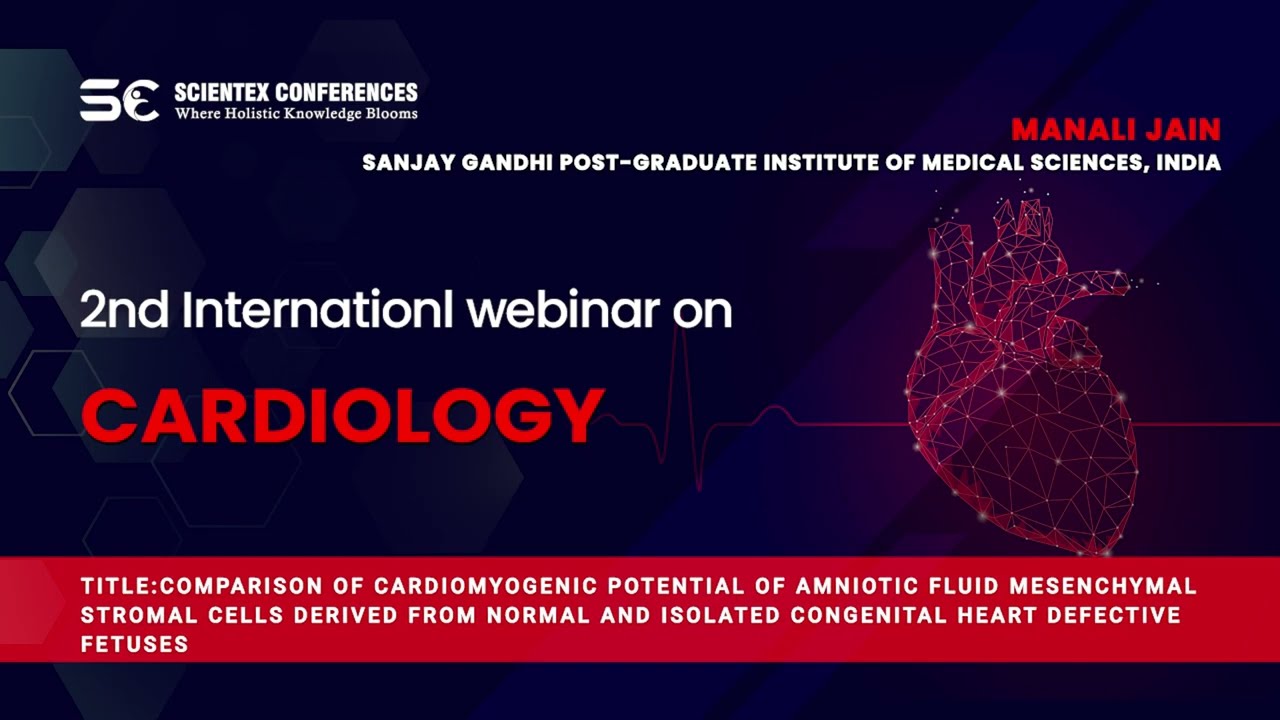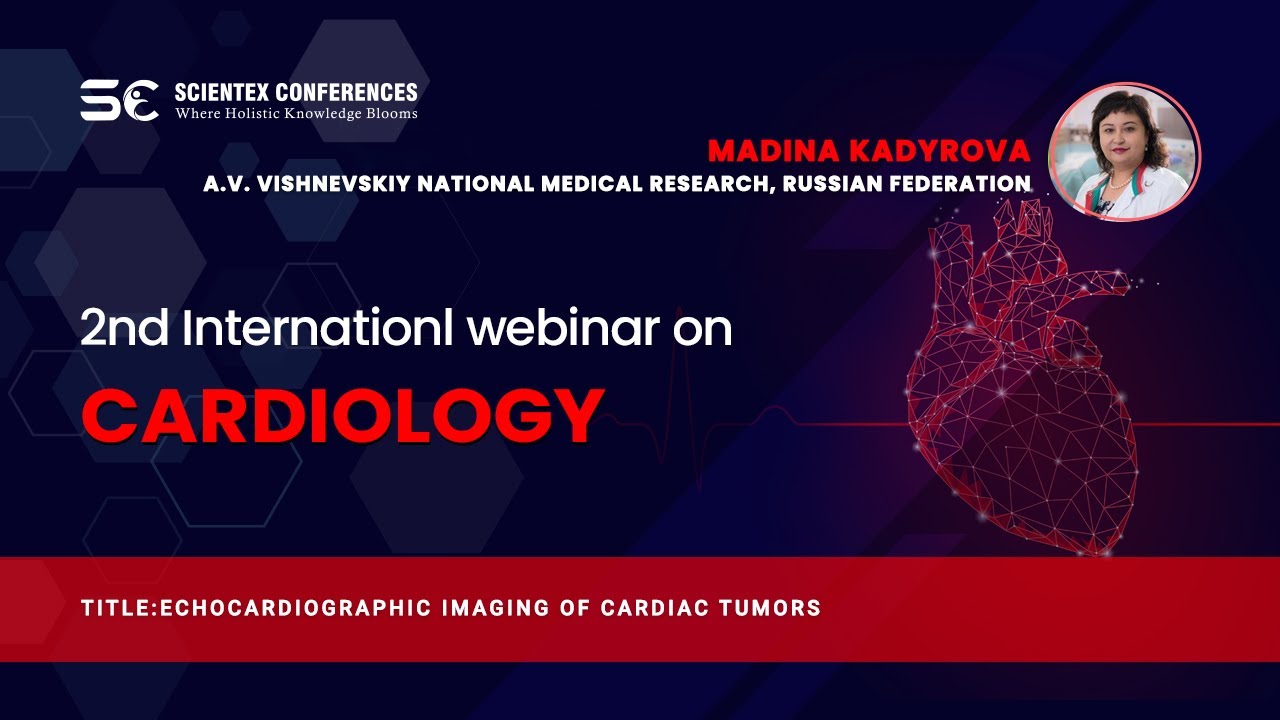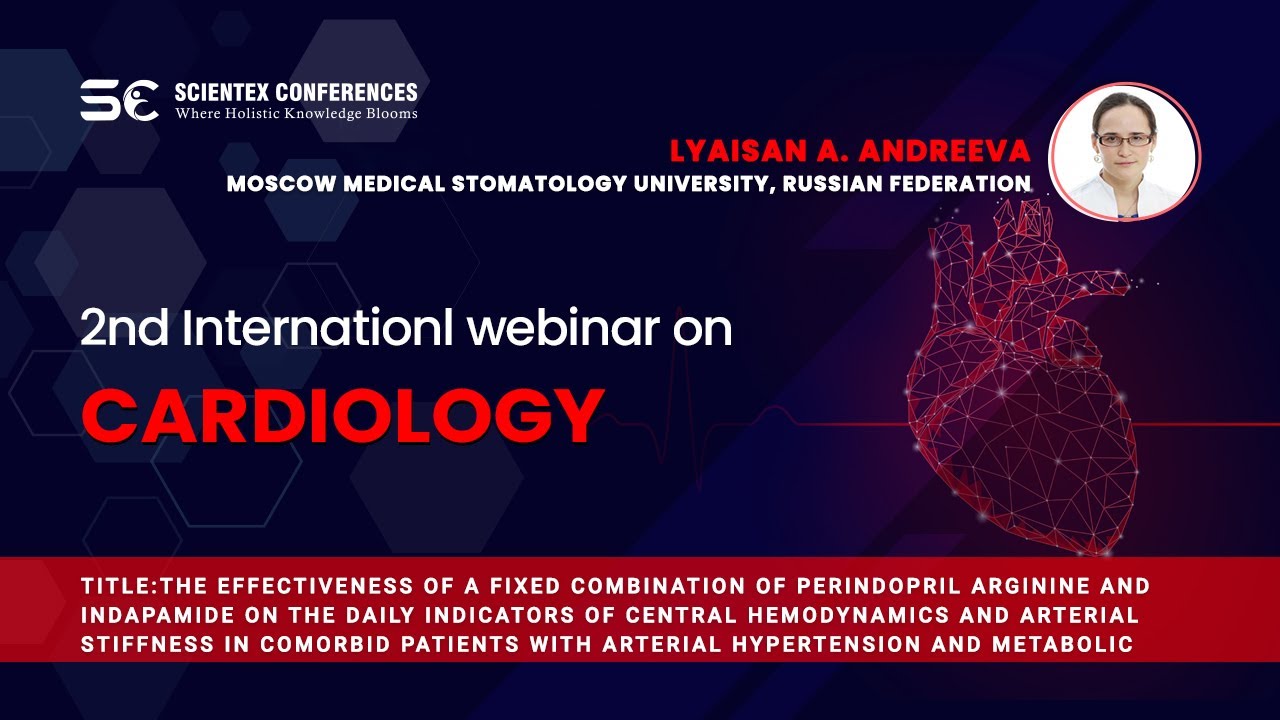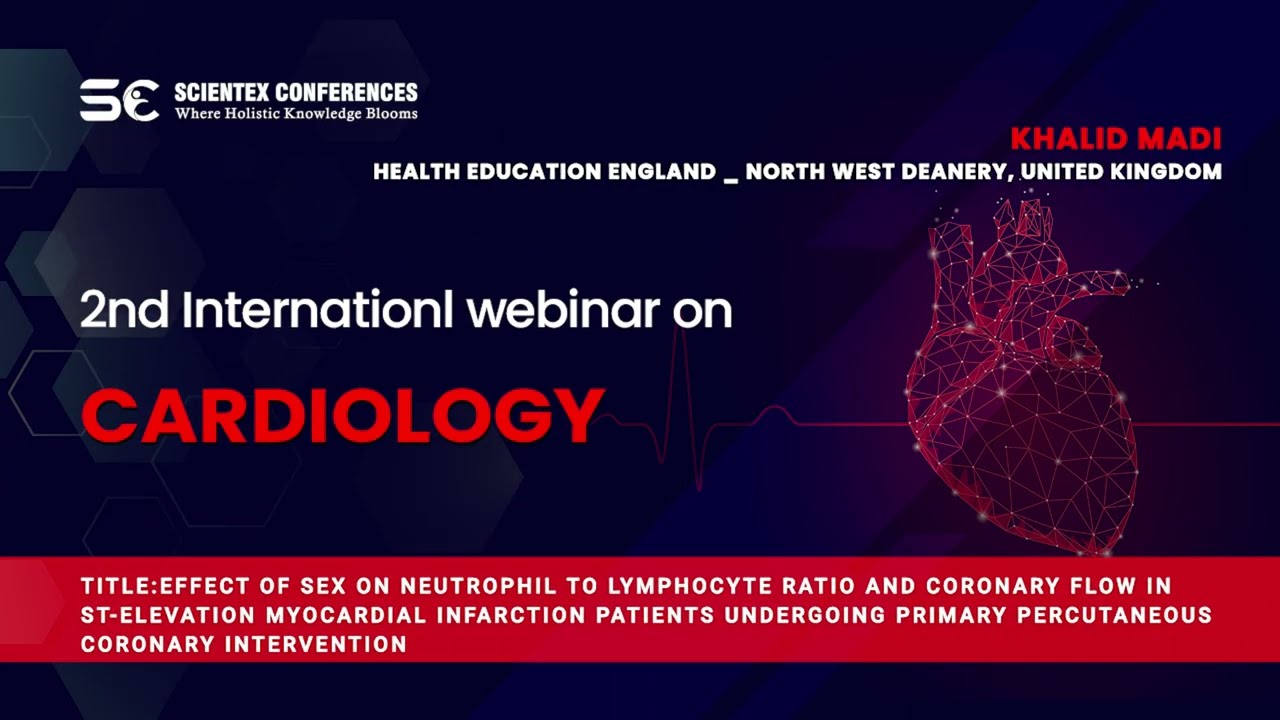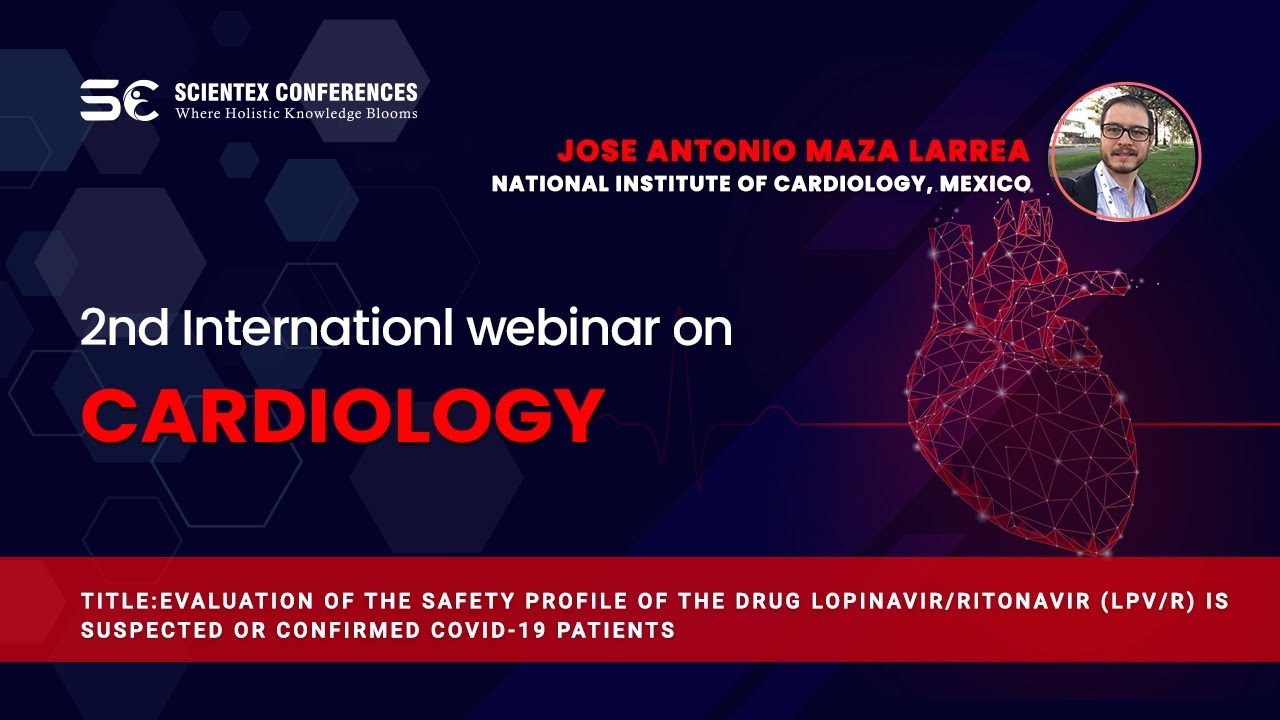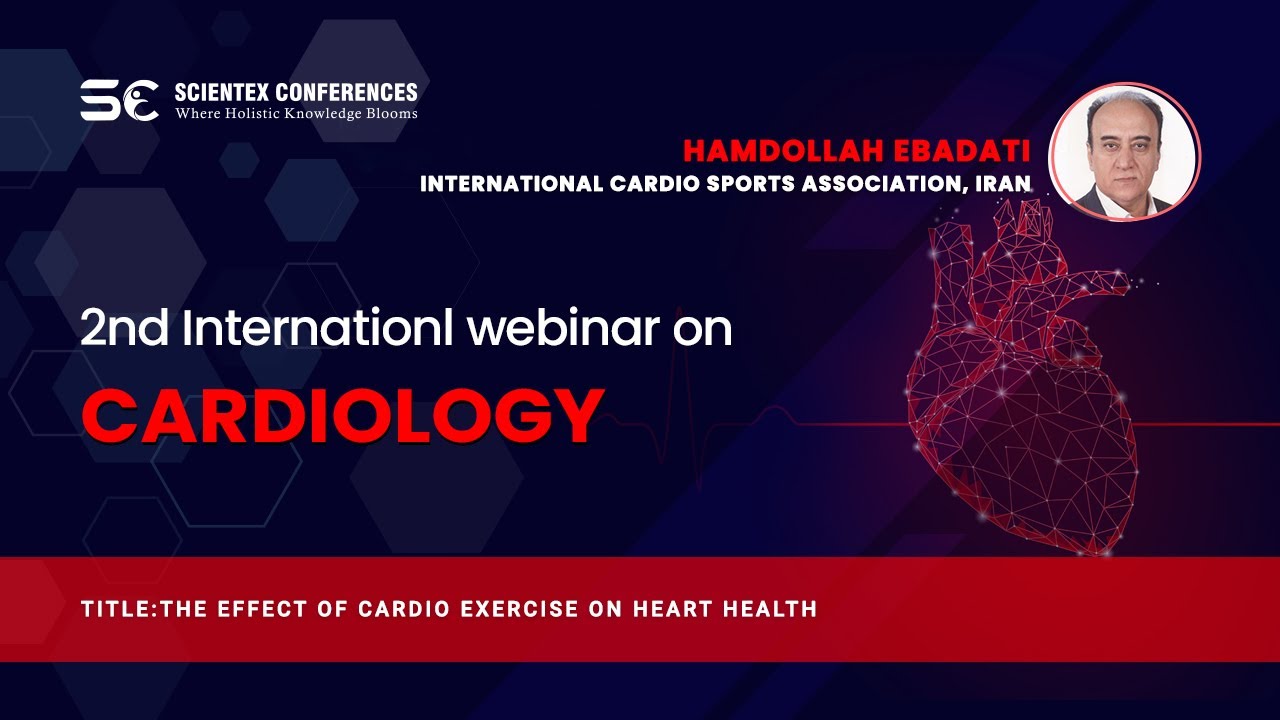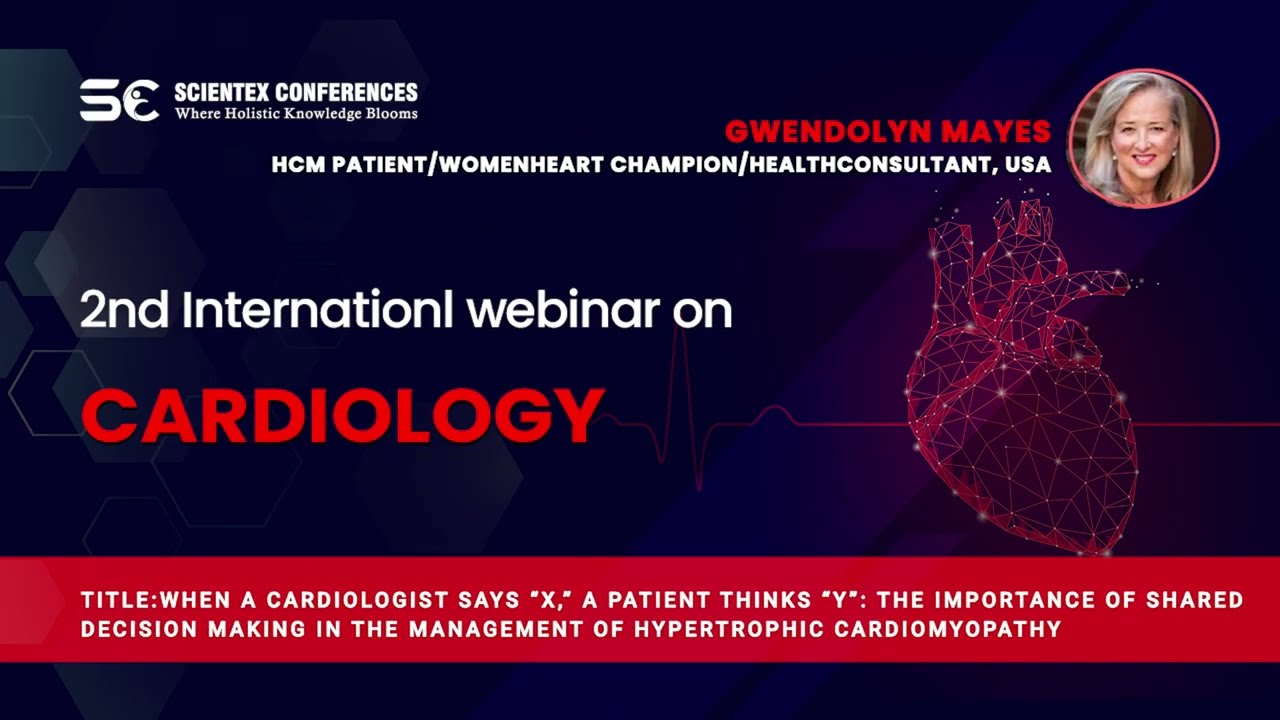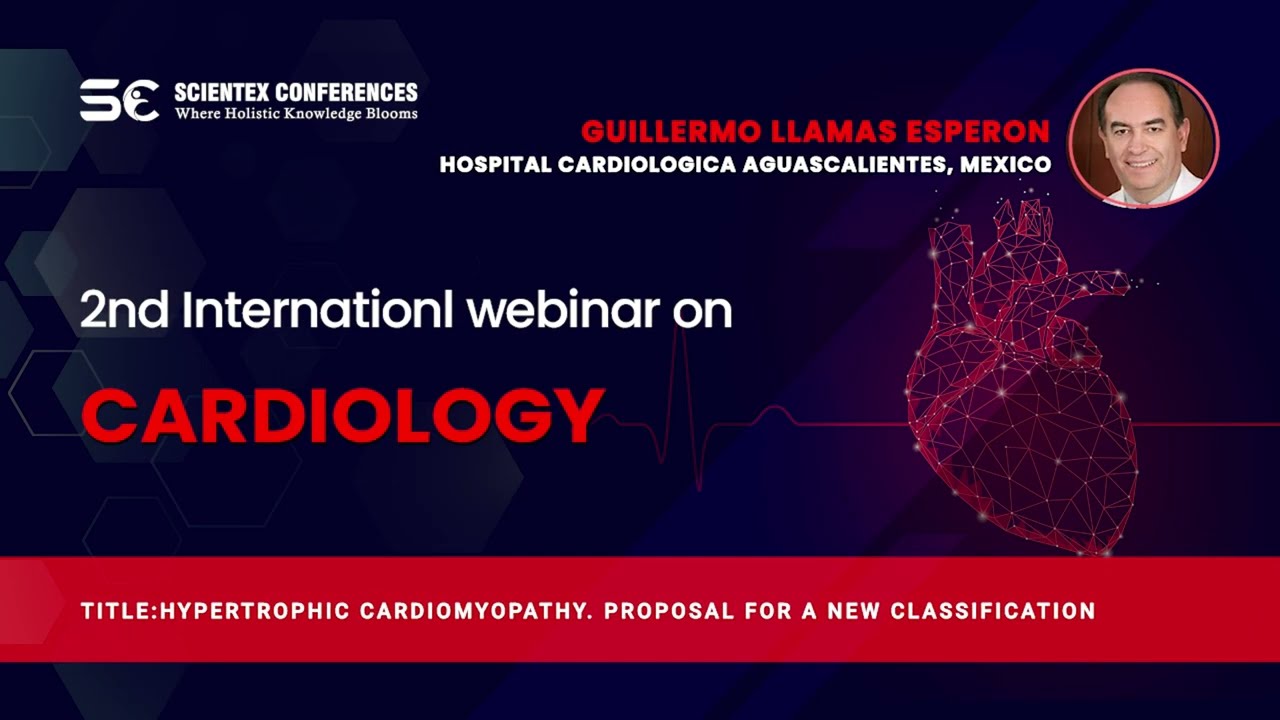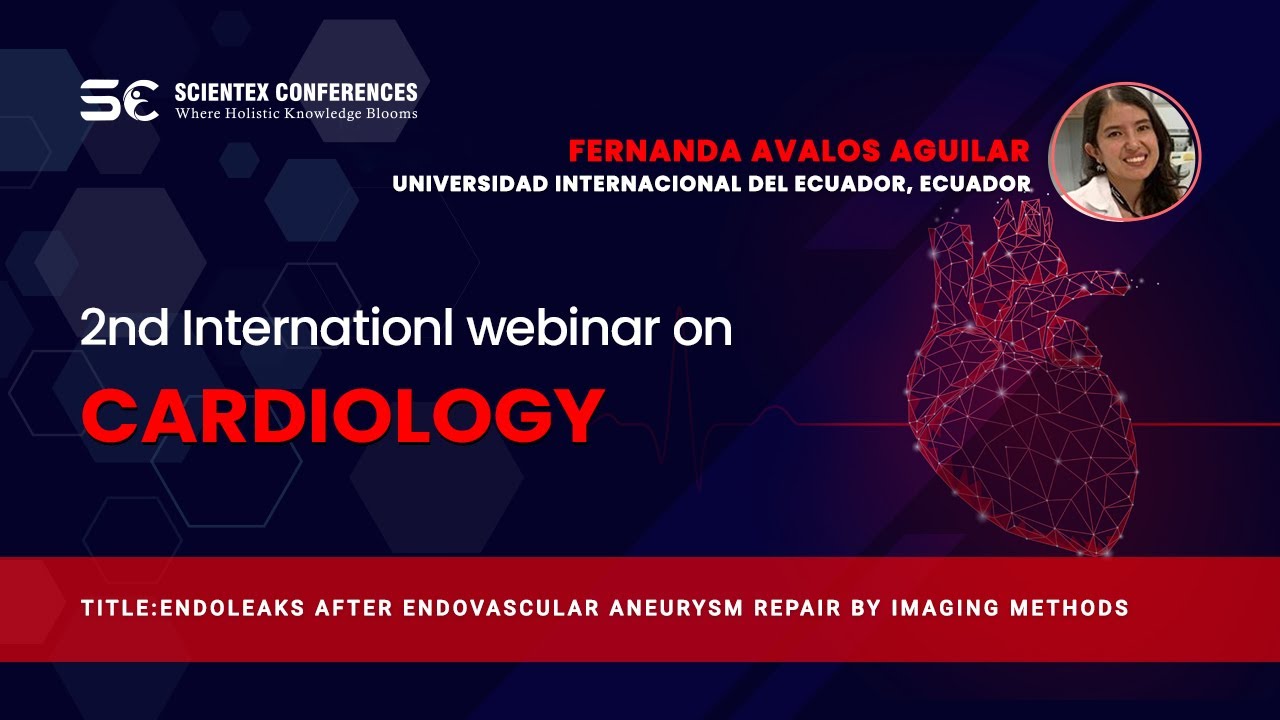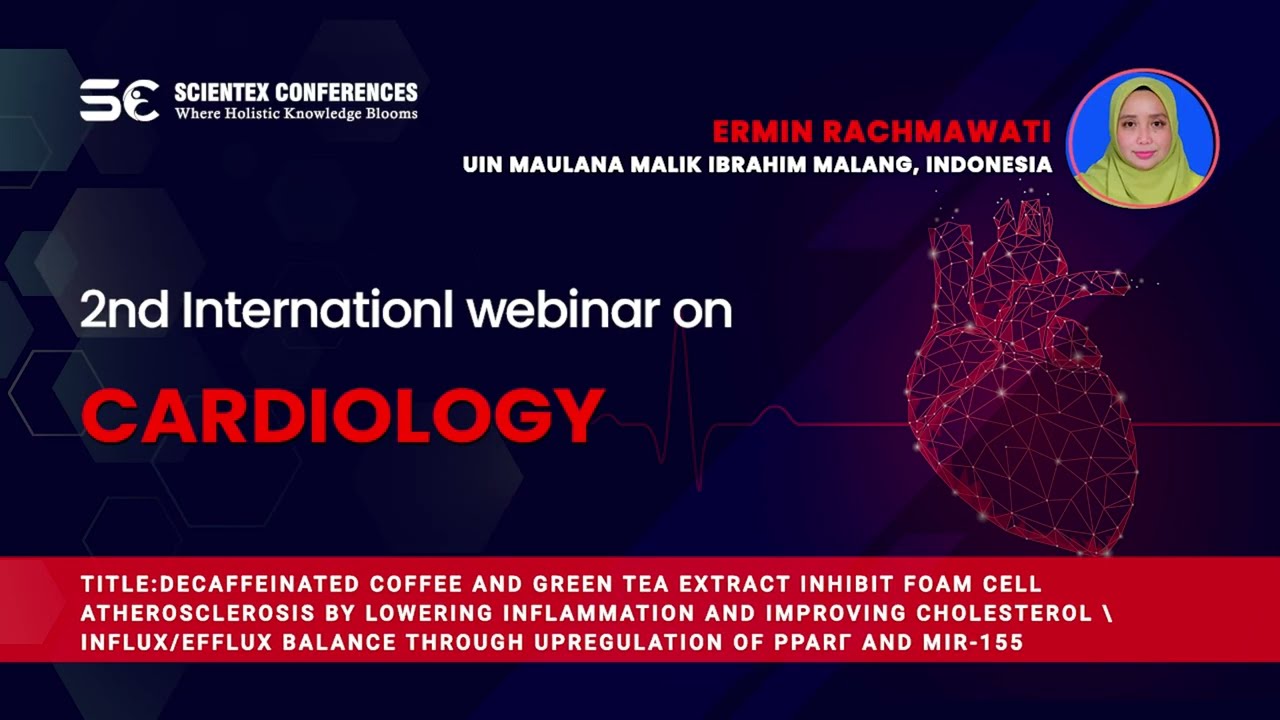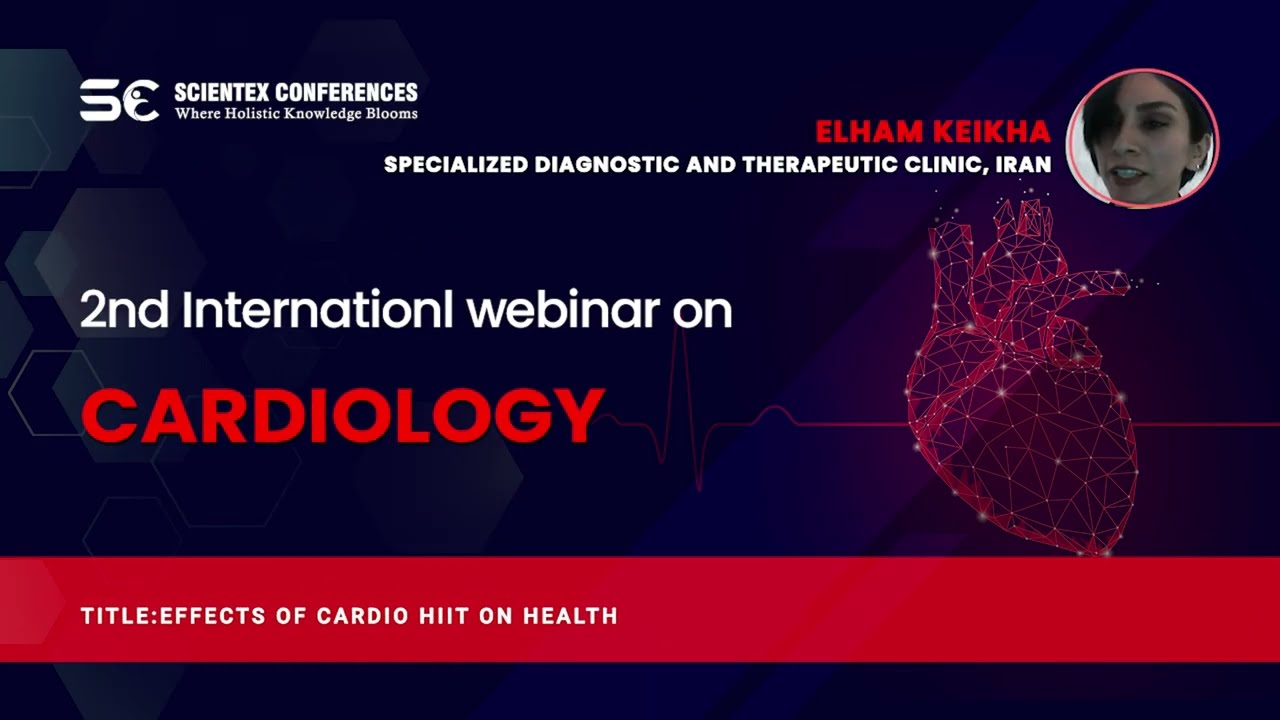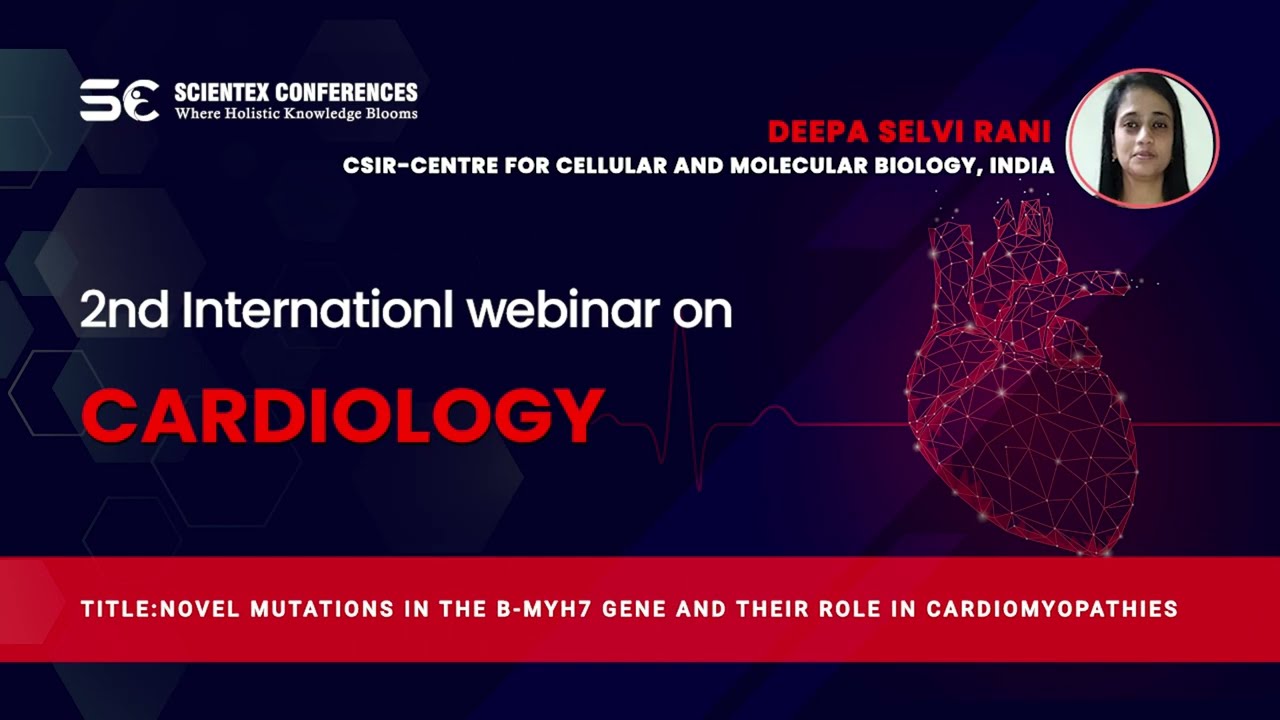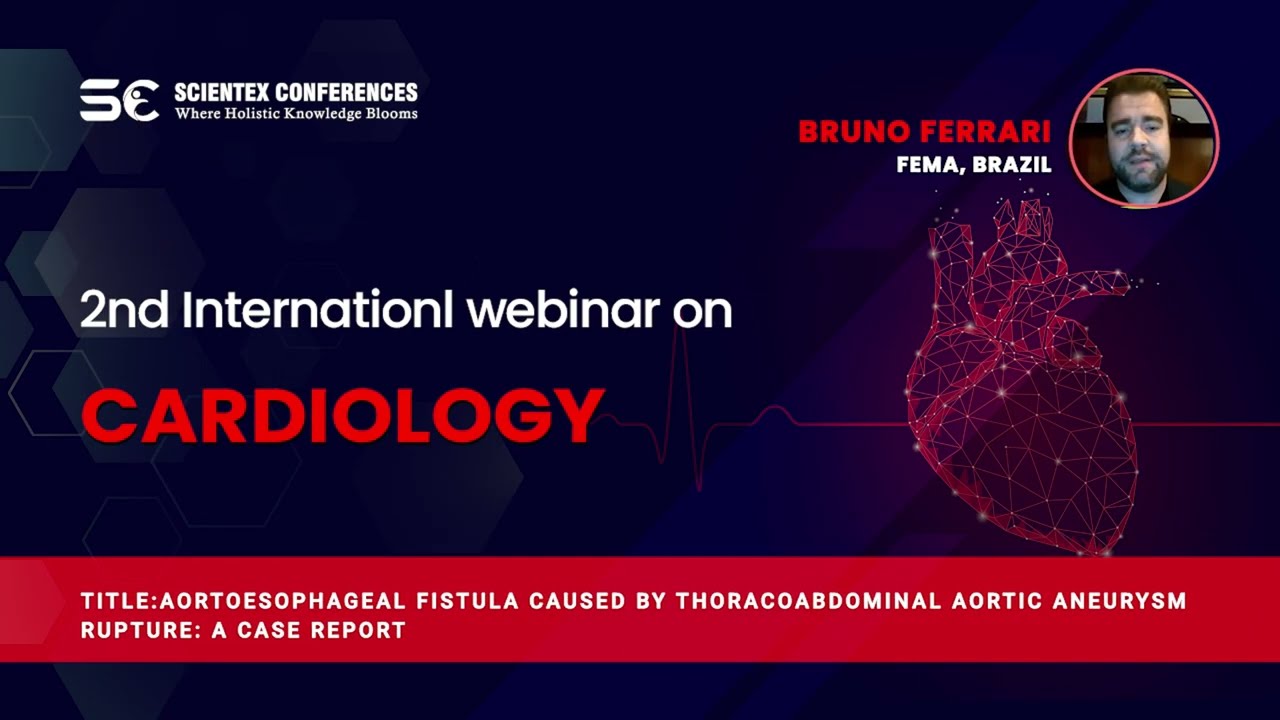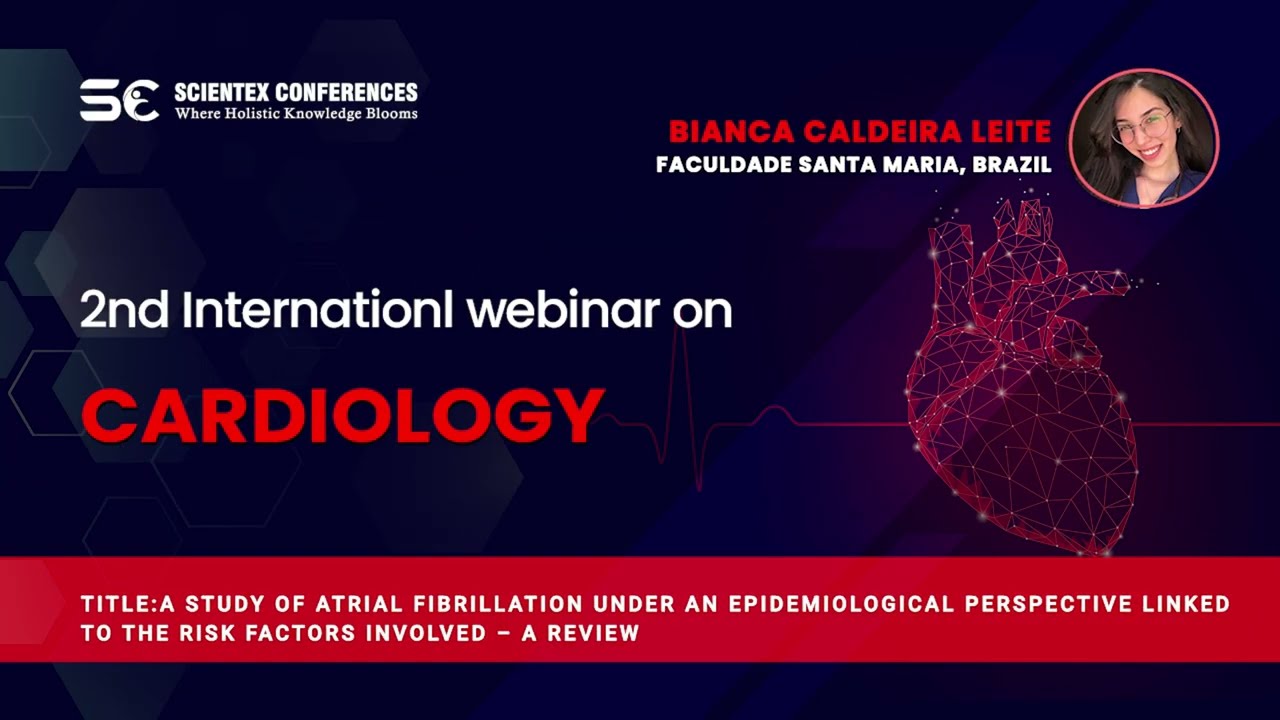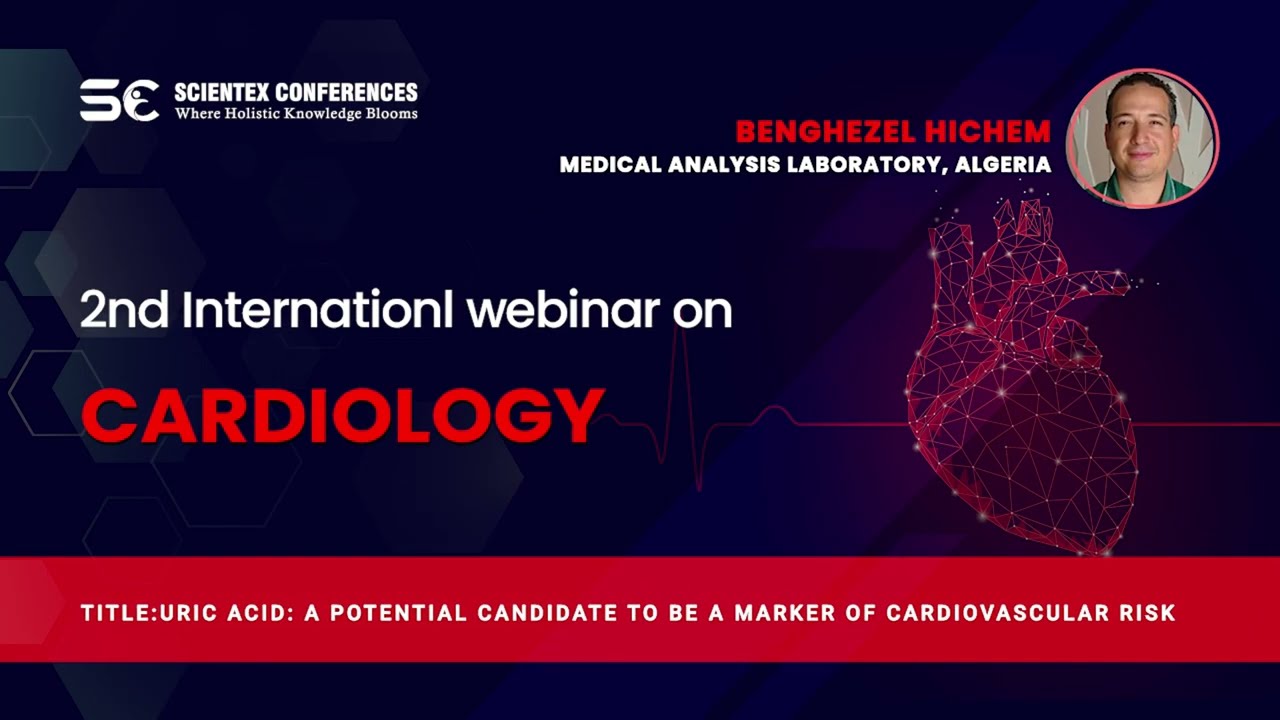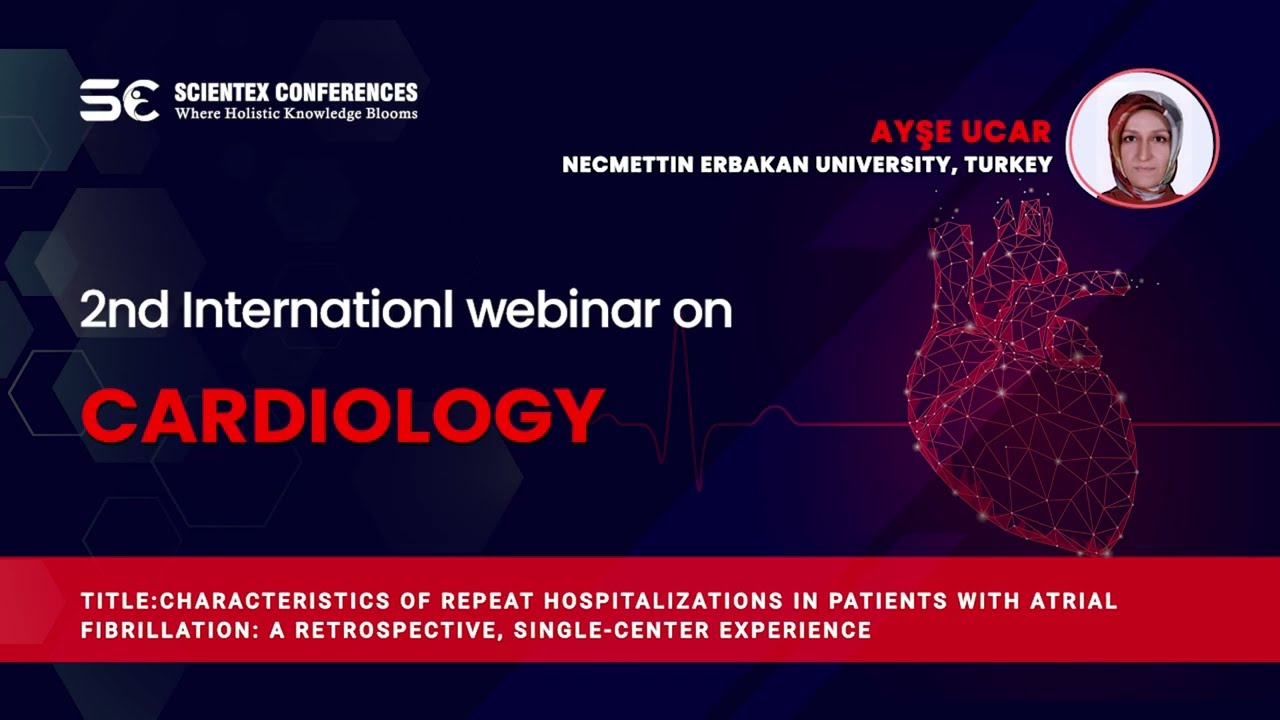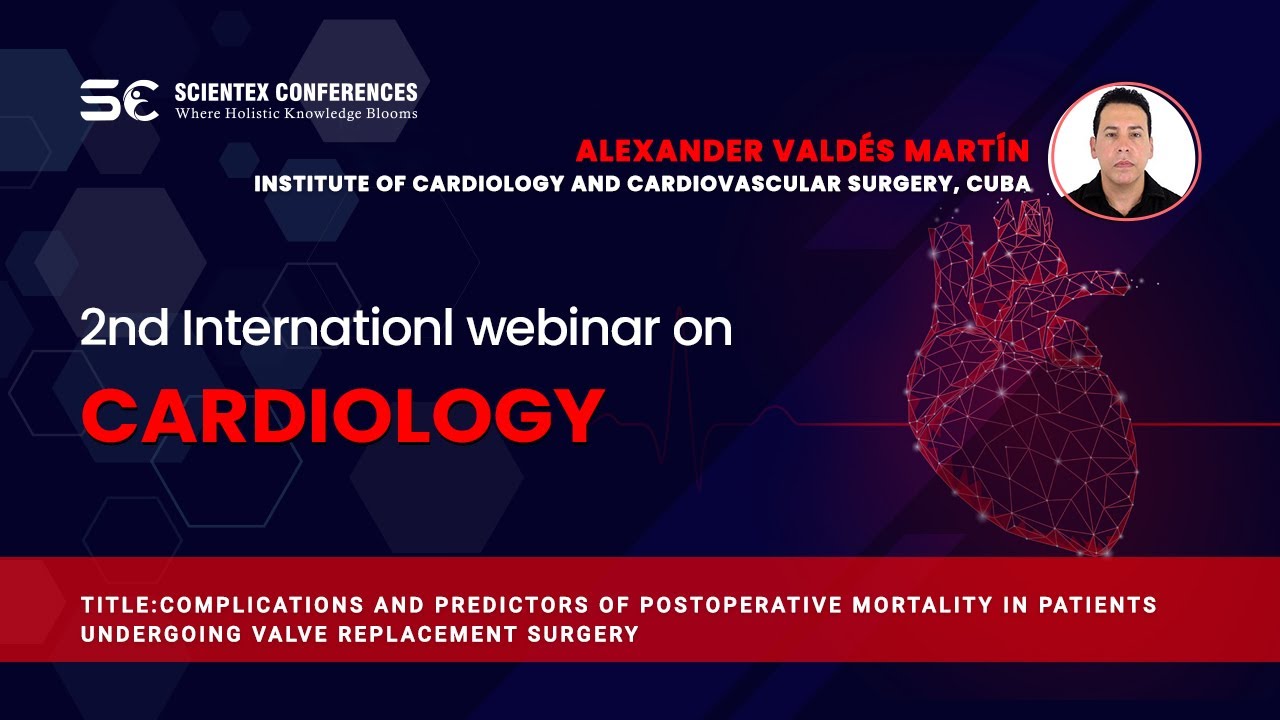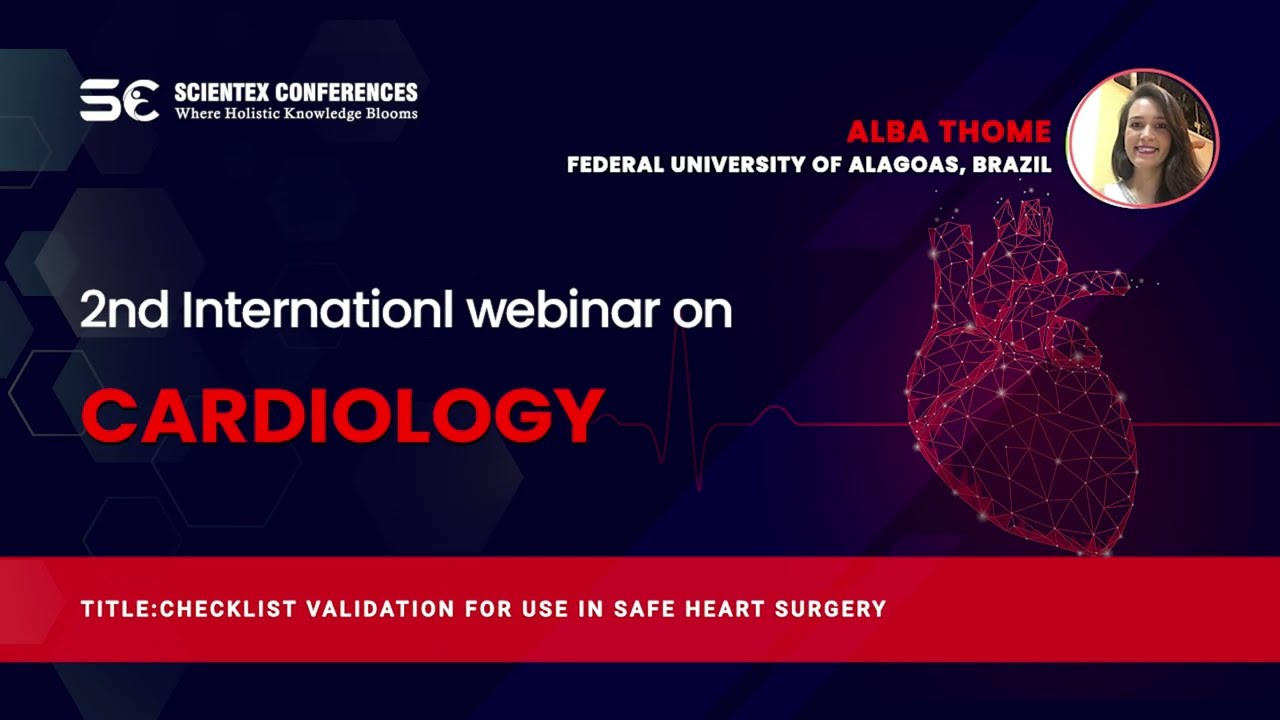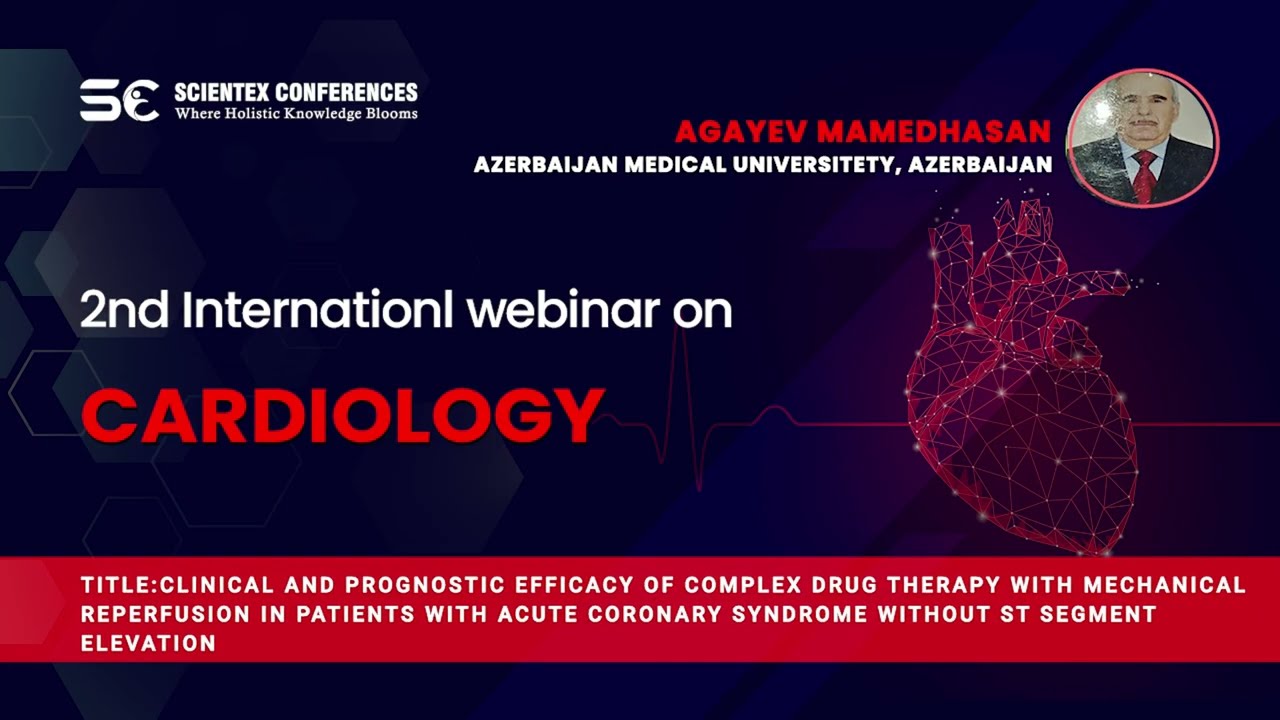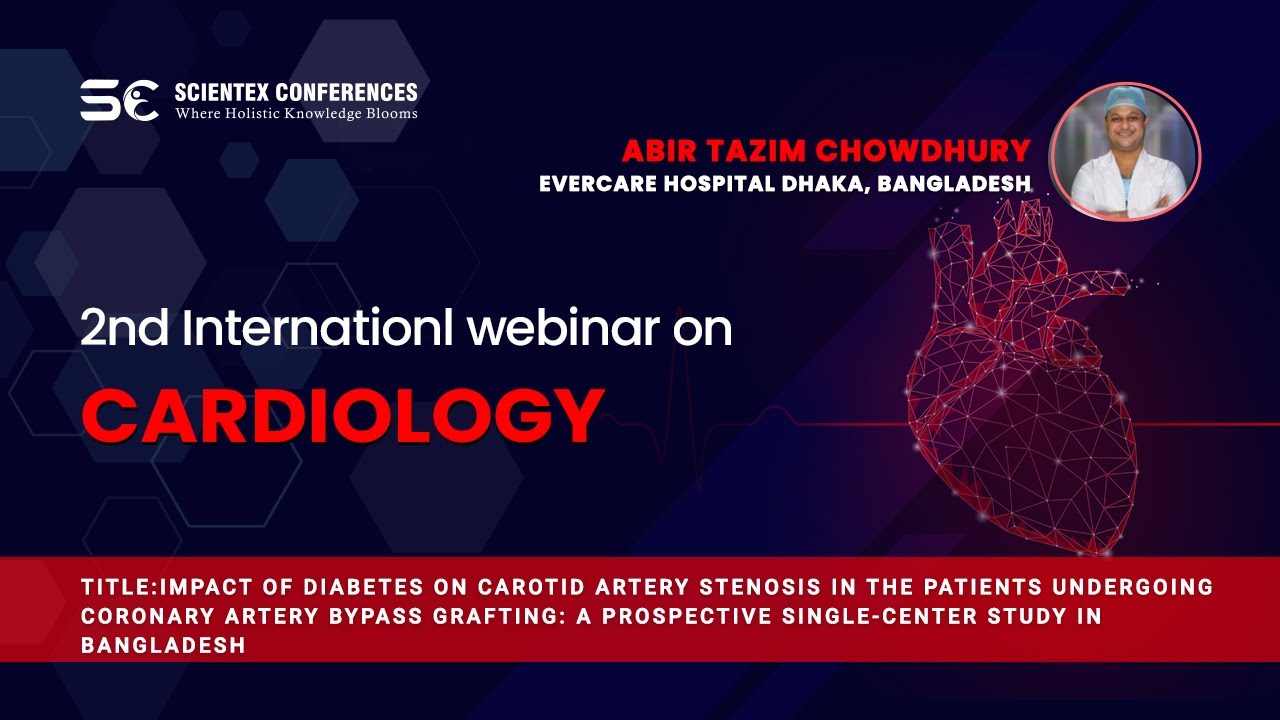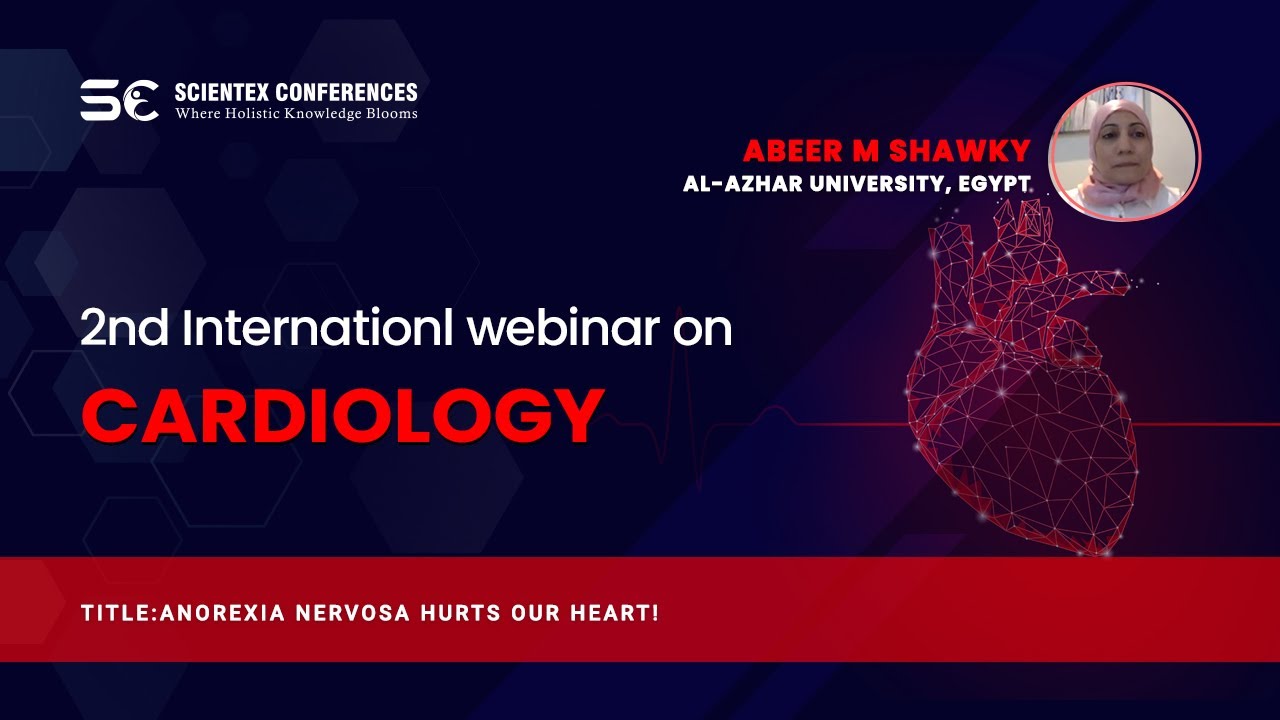 Past Webinar Presentation Links
Title : Rejuvenation, regeneration and longevity
Toshio Inui, Saisei Mirai Clinic, Japan
Title : Impact of morphine use in acute cardiogenic pulmonary oedema on mortality outcomes: A systematic review and meta-analysis
Thivanka Witharana, University of East Anglia, United Kingdom
Title : Cardiovascular event risk estimation among residents of a rural setting in Bayelsa state, Nigeria
Tamaraemumoemi Emmanuella Okoro, Niger Delta University, Nigeria
Title : State of factors of apoptosis and self-organization of myocardial mitochondria in modeling the combination of pathological processes in the experiment
Tamara Voronina, The London Neurology and Pain Clinic, United Kingdom
Title : Superficial bilateral thrombophlebitis in young patients with covid-19 infection
Sunita Kumbhalkar, AIIMS, India
Title : Assessing survival time of heart failure patients: Using bayesian approach
Tafese Ashine, Assosa University, Ethiopia
Title : Intermittent hypoxia training and daytime fasting can assist in the recovery of diabetes type 2
Tamara Voronina, The London Neurology and Pain Clinic, United Kingdom
Title : Alternative treatment for patent ductus arteriosus: A therapeutic challenge
Stela Karine Braun, Universidade Franciscana, Brazil
Title : Heart failure in a young male patient with dilated cardiomyopathy
Simon Schulz-Falten, George Emil Palade University of Medicine, Pharmacy, Science and Technology Targu-Mures, Romania
Title : Vitamin D deficiency in celiac disease patients in pediatric Hospital in Benghazi
Samia Elzwi, Benghazi university, Libya
Title : Save the radial: Go distally
Rima Chaddad, Lebanese University, Lebanon
Title : Lipid profile of coronary heart disease patients: A prospective observational study
Rezaul Alam, M.Abdur Rahim Medical College, Bangladesh
Title : Features of cardiac conduction during psychomotor agitation in patients with paranoid schizophrenia
Pavlo Kydon, Poltava state medical university, Ukraine
Title : A Case Report: Spontaneous Recovery of Type B Aortic Dissection Case Report Spontaneous Recovery of Type B Aortic Dissection. Learning Points
Pasan Witharana, Imperial College London; James Cook University Hospital, United Kingdom
Title : Passive leg raising effect at resuscitation in patients with vasoplegic state
Panu Boontoterm, Phramongkutklao Hospital, Thailand
Title : Effect of ethyl acetate fraction of Costus afer on glycaemic control and essential haematological and biochemical indices of streptozotocin-induced diabetic rats
Obiajulu Christian Ezeigwe, Nnamdi Azikiwe University, Nigeria
Title : Use of military anti-shock trousers in resuscitation of acute circulatory failure patients in intensive care unit
Panu Boontoterm, Phramongkutklao Hospital, Thailand
Title : Effect of sex on neutrophil to lymphocyte ratio and coronary flow in ST-elevation myocardial infarction patients undergoing primary percutaneous coronar y intervention
Mohammed Fadul, University Hospitals Dorset NHS Foundation Trust, United Kingdom
Title : Amyloidosis: Rare or Underdiagnosed Disease?
Mariano Napoli, Llobera Health Sciences North Hospital, Canada
Title : Assessing myocardial viability in clinical practice
Miriana Gomes, Institute of Cardiology/University Foundation of Cardiology, Brazil
Title : Comparison of cardiomyogenic potential of amniotic fluid mesenchymal stromal cells derived from normal and isolated congenital heart defective fetuses
Manali Jain, Sanjay Gandhi Post-Graduate Institute of Medical Sciences, India
Title : Echocardiographic imaging of cardiac tumors
Madina Kadyrova, A.V. Vishnevskiy National Medical Research Center of Surgery, Russian Federation
Title : The effectiveness of a fixed combination of perindopril arginine and indapamide on the daily indicators of central hemodynamics and arterial stiffness in comorbid patients with arterial hypertension and metabolic syndrome
Lyaisan A. Andreeva, Moscow Medical Stomatology University, Russian Federation
Title : Effect of sex on neutrophil to lymphocyte ratio and coronary flow in ST-elevation myocardial infarction patients undergoing primary percutaneous coronar y intervention
Khalid Madi, Health education England_North west deanery, United Kingdom
Title : Evaluation of the safety profile of the drug lopinavir/ritonavir (Lpv/r) is suspected or confirmed COVID-19 patients
Jose Antonio Maza Larrea, National Institute of Cardiology, Mexico
Title : The effect of cardio exercise on heart health
Hamdollah Ebadati, International Cardio sports association, Iran
Title : When a cardiologist Says "X," a patient thinks "Y": The importance of shared decision making in the management of hypertrophic cardiomyopathy
Gwendolyn Mayes, HCM Patient/WomenHeart Champion/HealthConsultant, USA
Title : Hypertrophic cardiomyopathy. Proposal for a new classification
Guillermo Llamas Esperon, Hospital Cardiologica Aguascalientes, Mexico
Title : Endoleaks after endovascular aneurysm repair by imaging methods
Fernanda Avalos Aguilar, Universidad Internacional del Ecuador, Ecuador
Title : Decaffeinated coffee and green tea extract inhibit foam cell atherosclerosis by lowering inflammation and improving cholesterol influx/efflux balance through upregulation of PPAR? and miR-155
Ermin Rachmawati, UIN Maulana Malik Ibrahim Malang, Indonesia
Title : Effects of cardio HIIT on health
Elham keikha, Specialized diagnostic and therapeutic clinic, Iran
Title : Novel mutations in the ?-MYH7 gene and their role in cardiomyopathies
Deepa Selvi Rani, CSIR-Centre for Cellular and Molecular Biology, India
Title : Aortoesophageal fistula caused by thoracoabdominal aortic aneurysm rupture: A case report
Bruno Ferrari, FEMA, Brazil
Title : A study of atrial fibrillation under an epidemiological perspective linked to the risk factors involved – A review
Bianca Caldeira Leite, Faculdade Santa Maria, Brazil
Title : A potential candidate to be a marker of cardiovascular risk
Benghezel Hichem, Medical Analysis Laboratory, Algeria
Title : Characteristics of repeat hospitalizations in patients with atrial fibrillation: A retrospective, single-center experience
Ay?e Ucar, Necmettin Erbakan University, Turkey
Title : Complications and predictors of postoperative mortality in patients undergoing valve replacement surgery
Alexander Valdés Martín, Institute of Cardiology and Cardiovascular Surgery, Cuba
Title : Checklist validation for use in safe heart surgery
Alba Thome, Federal university of Alagoas, Brazil
Title : Clinical and prognostic efficacy of complex drug therapy with mechanical reperfusion in patients with acute coronary syndrome without ST segment elevation (STEMI) working in environmentally unfavorable conditions contaminated with xenobiotics
Agayev Mamedhasan, Azerbaijan Medical Universitety, Azerbaijan
Title : Impact of diabetes on carotid artery stenosis in the patients undergoing coronary artery bypass grafting: A prospective single-center study in Bangladesh
Abir Tazim Chowdhury, Evercare Hospital Dhaka, Bangladesh
Title : Anorexia nervosa hurts our heart!
Abeer M Shawky, Al-Azhar university, Egypt
Who Can Attend This Webinar?
A great opportunity to network with your peers from academia and industry:
All the Stake Holders (both Academia & Industry) of the Sector



Researchers & Innovators
Experts Looking for Collaborative Work
Cardiology Professionals
Cardiac leaders
Students of Cardiac Background
Physicians and Academicians
Researchers
Pharmaceutical companies
Public health & Diagnostic laboratory professionals
Healthcare representatives and Healthcare policy planners
Various Societies and their members
Hospital and Medical research institutions
Sales & Marketing Professionals
Associations, Societies, & Professional Bodies
Funding Agencies & Fund Raisers
Management Bodies
Decision Makers

HEART 2023: WHEN, WHAT AND WHY?
General Information:
Webinar Name: 3rd International Webinar on Cardiology
Theme: Exploring New Research and Frontiers in Cardiology Care
Date: December 07-08, 2023
Time Zone: GMT+4 (UAE)
Platform: Zoom
Guidelines for Joining Webinar:
• After registering for the webinar, you will receive a meeting invite link with a personalized user ID one day before the event for webinar access.
• Follow the steps provided prior, to prevent any technical issues on the day of the event.
• Please join the webinar 15 minutes early to eliminate the last-minute hassle.
• Ensure that your device meets the system requirements for running the specific application.
• For audio/video clarification, it is always better to attach an external device.
• Sit in a quiet location where you will have good network access with no disturbance.
• Mute your audio while others are presenting. Those who wish to ask questions or to discuss should raise hands and the host will unmute you at the end of the talk.
Guidelines For Presenters:
• Each speaker will have 20 minutes for presentation. Please plan your talk for 15 minutes to allow for introduction and for 5 minutes Q&A session at the end of your talk.
• In order to stay on track of time, please ensure that you start and end your presentation at the times indicated in the program.
• The webinar must be organized in English, if you are not comfortable in presenting your presentation in English, you shall join with any of your colleagues as a translator and there won't be any registration fee for the translator. If you are not interested in bringing any translator with you, there is another option you can make a Poster Presentation.
• The presentation should be submitted in PDF or PPT Format
What are the benefits of attending HEART 2023 webinar?
Get an opportunity to meet renowned scholars
Chances to Interact, & Forge Powerful Professional Relationships
Access to All Sessions Online
E-Handbook kit
E-Certificate Accreditation from the Organizing Committee
Online publication of Abstract and Biography on our website
10% abatement on the registration fees for the next annual conference